The above watercolour painting is provisionally entitled: Mephistophina. The artwork is A4 in size, which was initially drawn in Derwent and Caran Da'che watercolour pencils on 300g/m Aquafine watercolour paper, then painted, involving some burnishing.
The original Artwork is presently on Sale, on Saatchi Art; if you are interested, Please Click Here. 
The artwork depicts a female version of Mephistopheles, who is commonly considered to be a name of a male spirit in the Faustian legend, who in return for his assistance, Faust signs away his soul as depicted in Marlowe's and Goethe's grandiose Church plays. The origin of the conception and name of Mephistopheles has been the subject of much learned debate among numerous scholars down the ages, whose all male pantheon of a deified 'Animus.' has entirely negated the feminine principle of the 'Anima,' yet none to really question, why?
As of per usual commonality in the numerous Playgirl Grimoires frequenting many a Hogwarts bookshop, you will find in Dr Faust's Höllenzwang that (Mephistopheles) Mephistophiel is considered to be one of the seven great phallic princes of hell, who is seen standing under the planet Jupiter.
The regent of the planet Jupiter is called Zadkiel, an enthroned machismo angel of the deified 'Animus,' made as an all-father-fixation God, named Jehovah.
The artwork is loosely based upon an illustration of Mephistopheles, as found in the Grimoire, entitled the, Threefold Coercion of Hell; also called, Cabalae nigrae, or the Magia naturalis et innaturalis as well as the Black Raven, which is said to have been authored by Doktor Johannes Faust.
The Grimoire illustration is listed as being plate 10 in the Threefold Coercion Of Hell, which depicts the first appearance of Mephistopheles, manifesting as a 'fiery Bear.' He then later manifests of fairer appearance as a little man with a black cape, having a bald head like a monk, who could be seen as a Bonpo Tibetan Buddhist practitioner of Tantric dream Yoga, since its ancient practice would most definitely piss off the worshippers of the deified 'Animus,' made as a Jehovah/God/Allah – Devil/Lucifer/Shaitan.
However, if Faust was truly a rebel, of a 'heterosexual' orientation, he would have no doubt noted, just like the psychologist Carl Jung, that the all male pantheon of an 'Animus' fixation has castigated the feminine principle of the 'Anima' out of the spiritual equation as the Fallen.
Wherefore, as a rebel, he would seek out to conjure what has been cast into the abyss, whence to discover a real Necronomicon.
Hence, Faust would reverse the polarity, by conjuring up a Succubus 'Anima' fluctuation to name Mephistophina, who would then be in Faust's mind one of the rebel (Succubi) Succubae of the seven planets, you could equate with the seven Chakras of Yoga practice.
To Faust himself, being a somnambulist and medium, Mephistophina has a real existence; she would be the personification of the transcendental Fallen 'Anima' subject of Faust, an experience familiar in dreams, and more especially in the visions of Siberian shamans.
Many of the Siberian shamans practice Nigredo trance and Albedo (fiery) lucid (cave) dreaming, via which they engage themselves with the 'fiery' Bear (female shaman) spirit, named Udagan, who Rubedo rebirths them back into the world, renewed.
Mephistophina would thus be a familiar spirit, akin to the Udagan of the Siberian shaman, who is of similarity to the inspiring 'daemon' of Socrates; and being an Entartete Kunst archetype, censored by 'closeted' theologians, Mephistophina would also represent a rebellion against the all male, Right-Hand-Path paradigm of a deified 'Animus,' made as a God.
It is suggested, then, in the light of modern research into lucid dreaming, that Mephistophina, though being a two-dimensional Grimoire image of a meditative aid, becomes as a three-dimensional interactive reality within a (sexagram/sixth-sense) 'Coitus Pactum' lucid dream.
Whereby the 'Osculum infame,' takes on a whole different meaning. The Osculum infame is the name of a supposed ritual greeting upon meeting with the Devil. The name means The Shameful Kiss, or The Kiss of Shame since it involved kissing the anus and genitalia of the (Mephistopheles) Devil.
A heterosexual male mage kissing the butt end of the 'Animus' archetype of a Mephistopheles, would find the Osculum infame, to be a most shameful act indeed, unless his sexual preference is otherwise of orientation. Not too sure about how heterosexual Witches feel about kissing the behind of their 'Animus.'
Although it is said that 47% of women read superhero Grimoire comics, which feature chiselled chinned, sculpted males, wearing colourful skin tight leotards, revealing their tight Baboon butts. Apparently women, like tight Baboon butt males… a lot, ever since we were all apes. As for their Sapphic sisters they would be none too pleased, who would far prefer Mephistophina presenting up her backside.
As for bisexual Aleister Crowley mages and their Babalon kin, they have no need to rebel against the all male paradigm of the deified 'Animus;' it suits them just fine.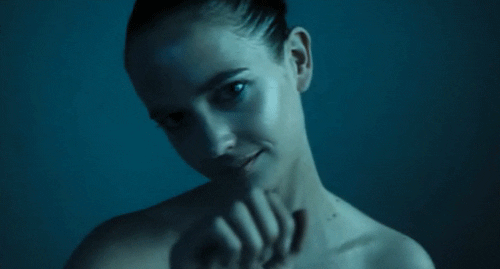 Mephistophina would then be Faust's familiar, who is simply an aspect of his 'Anima,' manifesting in various guises, as a (Udagan) Bear, as an Elfin girl, as a Nun, as an invisible poltergeist presence ringing a bell, thrice; but always recognizable as the same familiar, who is his 'Anima' fluctuation of a Succubus, a Tibetan Buddhist would otherwise term as being a Dakini, who is a fluctuation of Shakti.
Mephistophina is depicted partly dressed as a noblewoman, all in 'Rubedo' red, with an astral flight feather in her hat. The tattoo on her left shoulder is a Native American 'heart-line' Bear claw, referring to the power of hypnagogic (Nigredo) trance, which in shamanistic practice is experienced as residing in the (heart) chest area, where most of the nerve fibres of the Central-Nervous-System are to be found. The skull and crossbones on Mephistophina's stockings, also refers to hypnagogic (Nigredo) trance.
The crossbones is associated with the seventh Rune of Gebo, looking like an 'X,' whose symbolism refers to self-sacrifice into hypnagogic (Nigredo) trance as well as the introversion of the sexual impulse. The Gebo Rune has its equivalent Hebrew letter, being Gimel of the Cabbalistic 13th path interpenetrating Da'at, and Tarot card of the High Priestess Of The Silver (Sirius) Star, a Siberian shaman would equate with Udagan.
In other words, the sexual impulse is introverted by prior meditating upon (High Priestess) Udagan, in order to overcome the terror of hypnagogic (Nigredo) trance ingress into conscious Coitus Pactum dreaming.
The Gebo Rune equates with the English, G, which is utilised in Freemasonry. The 'X' also equates with the Latin numeral for (Occult blind) 10. The experience of hypnagogic (Nigredo) trance is otherwise termed as the 'little death,' whereupon you have the motif of the skull. As for the sigils, they have been adapted of symbolic alchemy for Mephistophina. Though hinted at, Mephistophina also has a little cape of remote viewing red silk swept behind her and a long pointed Chöd sword on her right side; for she be Left-Path-Handed.
Scene IV: The Art Studio (Faustus & Mephistophina)
Mephistophina: Ah, now, you please me greatly, indeed.
I hope we'll get along together:
To drive away the gloomy weather, from around thy heart,
As you to seer, I'm dressed like young nobility,
In a scarlet gold-trimmed coat,
In a little silk-lined cloak,
A cockerel feather in my hat,
With a long, pointed sword,
And I advise you, at that,
To do as I do, in a word:
So that, footloose, fancy free,
You can experience Life, with me.
Slightly adapted from Johann Wolfgang von Goethe's, Faust 
NOTE: Some would classify my work as being Occult Pornography of adolescent fantasies, merely because I have reversed the symbolism of an all male symbolic paradigm of the deified 'Animus,' towards that of the female 'Anima.' But if so, they would be entirely missing the symbolic point.
The all male gender focus upon the deified 'Animus' has an underlying sexuality behind it's symbolic influence upon all levels of culture; hence, it can also be construed as being Pornographic. When you have a biological gender focus, it will invariably involve sexuality; it is nature, which cannot be denied! However, the underlying sexual orientation is generally not seen, due to the sexual impulse being castigated out of the symbolic equation along with the 'Anima.'
Most of the religiously hewn historical grimoires are primarily populated by male archetypes of the 'Animus,' which frequent the heterosexual female psyche. Whereupon said 'Animus' fixated grimoires are the PlayGirl stroke Bibles of conjuring Witch Nuns dancing orgiastic around their God and Devil, Angels and Demons, whose mantric spells often utilise the terminology of King, Lord, Master or Prince, etc. Some of the conjuring Witches are no doubt also bisexual.
As for those Mages who conjure up the archetypes of the 'Animus' out of the PlayGirl grimoires they may be sexually predisposed to do so of preference, such as Aleister Crowley for example, who was bisexual of leanings, writing erotic poems about Satan, etc. At least Crowley was honest about his androgynous bisexuality, many of the closeted bigots at the time considered to be… Wicked!
If, however, you be a heterosexual Mage, bisexual or a lesbian Witch, who decides to conjure up the 'Fallen Anima' and her archetypal (Succubi) Succubae Legions, you will soon find yourself being castigated as being a vile Pornographer peddling adolescent fantasies by the SJW Politically Correct Thought Police; this is more so the case if you are a heterosexual Mage, to be duly seen as being a toxic-male, and thence PC considered… Wicked!
A heterosexual male who conjures up male archetypes amidst his Triangle Of Art Imagination is doing so in order understand aspects of his own masculinity. In other words, the conjured male archetypes are not external entities, they are otherwise 'role-models,' and in turn alternate guises of himself, which can be assumed within lucid dreams, of similarity to an actor acting as an assumed character on stage.
Although the male 'role-models' are initially seen as being external of a prior analysis, they are then quickly assumed for those sought for qualities. they represent. These male 'role-models,' towards which a heterosexual male in particular, naturally gravitates are defined by the sexual preferences of women, which is determined by their 'Animus.'
Each of the alternate-guises are empowered by a feminine counterpart, you can term as a Succubus, who as a visualised external entity, is an aspect of the Fallen 'Anima.' Whereupon heterosexual Faustus Crow rebelliously conjures up Mephistophina out of his PlayBoy grimoire.
Whereas the classical Faustian myth points at another sexual orientation, Christopher Marlowe to have had a preference for, which he communicated via his Judaeo-Christian Faust kissing the deified 'Animus' backside of Mephistopheles. Savvy!