Shamanism is a widespread practice, which can be found in many cultures across the globe throughout human history, going back at least 30,000 yrs if not further into the dim mists of prehistory.
Shamanism is not a religion as some make it out to be, it is a system of techniques, which enables the inducement of altered states of consciousness. The practice of Shamanism is seen by some anthropologists as being the inspiration behind Palaeolithic cave art.
A Shaman is able to disengage his consciousness from its corporeal abode by using certain techniques of trance inducement, so that he can transcend the physical limitations of space and time.
The consciousness of the Shaman is then enabled to consciously access the spirit world of the dream, wherein he can then conjure up a spirit, such as a Succubus, whose intelligence emanates from another planetary sphere, alternate reality or some other Zodiac age.
Could a Shaman actually access other realities from within the dream? well, Dr Rick Strassman found in his experiments, when giving DMT to volunteers that it allowed them to enter entirely different realities occupied by other forms of intelligence, as well as experiencing accessing other historical epochs.
Their experiences, though similar of entoptic phenomena, varied of dream locales, depending on the recipients personal beliefs, which are very much tied up with their learn't 'languages' conjuring up symbolic associations. In other words, their symbolic beliefs determined what type of information they tuned into of an internally conjured interactive reality.
But, what had formulated the beliefs of Strassman's DMT  volunteers in the first place? You can determine that their beliefs had been moulded by their religious orientation of a symbolic 'language' form, which has been passed down to them by their parents, etc, as well as being surrounded by its subliminal influence upon their 'setting' of a culture.
Even non religious volunteers would be subliminally influenced by cultural influences, which in general, in the West, has been moulded by a patriarchal religious paradigm. Its influence has since been translated into the arena of science fiction, of onetime ever warring Angels and Demons seeking dominion over your fleecy soul, which have been otherwise transformed into Aliens invading the Earth, of a symbolic 'language' form.
You could argue that if this 'language' process is observed by those who seek to control the beliefs of individuals at a collective level of a shadowy Consciousness Project, then the Alien mystique has been engineered via the controlled media in order to sustain the patriarchal religious indoctrination. But in order to determine if this is a possibility, it would require having a 'symbolic' constant, which reveals its engineered nature, being that of an overriding gender focus upon the male. For example, you hear the gender term, God, being mentioned of regular commonality; whereas the word, Goddess is hardly used.
Hence, a shadowy Consciousness Project could subversively utilise a group of DMT volunteers in order to determine the statistic influence of their engineered Alien mystique upon the collective populace, as well as promoting its paradigm. It just so happens, that most of the reported cases of Alien visitations by UFO abductees since 1947 are described as being primarily humanoid males, or to otherwise manifest as 'Politically Correct' sexless Grey entities.
Imagine for a moment that you are a disembodied spirit travelling back into time via a lucid dream, to then hover as a ghostly winged eye over a A Palaeolithic Shaman. You observe him, as he seats himself, cross legged, Yoga style, within his womb like cave. You become aware that the Shaman is about to enter trance, whose sexual orientation is heterosexual.
You also notice that the Shaman is meditating upon a painted stick figure of a woman having horns, whose intention is that of conjuring her up as an informing Succubus within his own lucid dreams. But first he has to hunt her down with his erect spear, when to recognise her trigger-symbol within the cavernous depths of the dream, so as to conjure her of captured prey.
You become aware of the Shaman's thoughts; he sees the menstrual blood of his Succubus as being the watery depths of the dream, which is as red ochre. The Shaman utilises the red pigment of his Succubus dream Muse to paint his initiatory womb cave wall, of artistically manifested visions, she to induce; let alone inspiring him to sculpt many a proto-Hugh Hefner Venus figurine.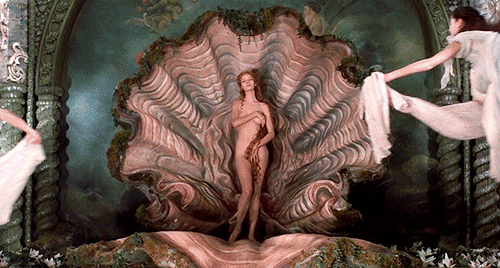 The most developed form of Shamanism you will find is in North Central Asia unto the land of Siberia where you will discover the horned Shaman making contact with the inorganic intelligence of differing spirits, or that of conjuring Sucubae via the usage of trance and dreaming.
These spirits the later monotheistic religions of the Middle East had transformed into their 'Animus' fixation upon an all male pantheon of Angels and Demons, which is now the established symbolic paradigm permeating all levels of your culture.
"Widespread ancient reports of Jewish magic involving worship of Angels and Demons, as well as Yahweh, have now been confirmed by the recovery of Sefer ha-Razim, ('the Book of Secrets'), a Jewish magical text of late Roman times that gives directions for such worship, prescribing the prayers and sacrifices to be made to these minor powers." (Morton Smith,  Jesus the Magician: Charlatan or Son of God? 1978: pp. 91, 164)
The Sepher Ha-Razim is a Jewish mystical text, which had supposedly been given to Noah by the Angel Raziel.
It was then passed down to Solomon, who considered the Sepher Ha-Razim to be a great source of his wisdom. It is from the Sepher Ha-Razim of an 'Animus' fixation upon machismo Angels and their fallen Angel counterparts, Solomon had derived his purported magical powers over his people; but then, they too shared his symbolic 'language.'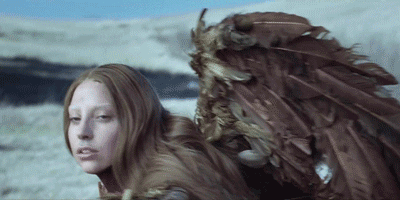 The Sepher Ha-Razim is the forerunner of the classical Goetia, which is part of a 17th-century grimoire, entitled: The Lesser Key of Solomon, featuring an Ars Goetia as its first section, being the Goetia.
It contains descriptions of seventy-two male Demons, which were conjured up by Aleister Crowley in Boleskine house near Loch Ness in Scotland, before his occult ascendancy to eventually become a Newage icon. In 1904, Crowley edited the Goetia as, The Book of the Goetia of Solomon the King.
However, even though Crowley is considered to be a rebellious Great Beast by his admirers, he did not reverse the 'Animus' focus of the Playgirl Goetia. But then, why would Crowley had done so, since he was bisexual.
The Sepher Ha-Razim is also of similarity to the Sefer Raziel HaMalach, which was given to Adam by the same machismo Angel. Both of these 'Animus' texts stem from an ancient tradition; although over time, the focus upon the 'Anima' residing within the psyche of the male, gave way to the 'Animus' residing within the female psyche.
As for the initial gender focus upon the 'Anima,' it hearkens back to a Palaeolithic Shaman of a proto-Hugh Hefner Adam, sculpting an Eve of a Venus figurine.
Large parts of the 'Animus' fixated Sepher ha-Razim were later incorporated into the monotheistic Sepher Raziel under its original patriarchal title, which to have spawned the numerous other Playgirl grimoires of similarity, whose symbolic influence upon present day popular culture is undeniable.
To say that the Sepher Ha-Razim it is an unorthodox monotheistic text is an understatement; it is considered to be an 'Animus' Playgirl grimoire for patriarchal Jewish magic, which is used to conjure up a pantheon of all male spirits rather than approaching a jealous 'Animus' God-head to perform supernatural feats.
The Sepher Ha-Razim itself was once considered to be part of orthodox Judaism under the influence of Hellenism. The text, along with other similar works, are considered to be unorthodox at best, or heretical at worst in modern Judaism; this would be even more so the case if the Angels, Demons, God and Devil were seen to be all female of an 'Anima' orientated pantheon.
Whereupon I have reversed the mind-control commonality of the 'Animus' fixation of the classical Playgirl Goetia towards that of an 'Anima' focus upon conjuring Succubae, who are now listed within a rebellious Playboy grimoire of an alternate Goetia.
GOETIA GIRLS: SUCCUBUS ART BOOK II: BLACK & WHITE BOOK AVAILABLE ON AMAZON, CLICK HERE.
GOETIA GIRLS: SUCCUBUS ART BOOK II: COLOUR AVAILABLE ON AMAZON, CLICK HERE.
NOTE: BOOK ONE can be found HERE. Book One and Two will only be available in 'Paperback,' likewise with Book Three. These Books will 'Not' be available on Kindle. Book Three will soon be available on Amazon, which has taken over Createspace BORG style.