Visualising a mind-doll to sculpt of consummate thought form amidst the triangle of Art Imagination, to thence conjure, of manifest painting, is an act of sorcery.
This is more so the case when the imagined Artist's model indulges in an Active Imagination intercourse of an internal dialogue, with her conjurer, who as a Muse, inspires the Artist as his created ghost.
Should this sound far too strange, it is because you have not, as yet realised your potential as being, an Artist, perhaps such is never to be your arena of exploration. You will find that most Artists create imaginary characters, and other imagined creations of varying degrees of visionary intensity in order to manifest them of artistry; it is essentially what magic is about.
Those who say otherwise are just followers of the Artists creations who indulge in religion. The Artists imagination is unfettered, like that of a child looking upon the world for the first time, which of Art manifests as bright incandescent colours, nigh abstract of non consceptualised form; some believe this to be the unsullied source, unblemished by the morass of life experiences, being the first language of a symbolic perception.
But it isn't; though that of the foundation stone, it is not the temple. The problem however, is that the foundation stone of the first language is forgotten as the temple of further conceptualisations is built over time.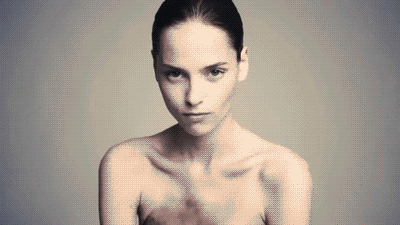 Whereupon, the temple becomes that of a fixed tunnel reality of a mundane perception, which afflicts many an adult and society in general who feel as if they are in a Plato's cave of a drab prison.
This state of being is often exacerbated by religious perceptions, which are nigh unchangeable of a Matrix of symbolic prison bars, whose hold over the mass populace is perpetuated by the indoctrinated generations over great stretches of time; hence brainwashed.
There are those who believe that their temple needs to be totally pulled down so as to return back to the first language of the abstract child, likened to that of returning back to the blissful ignorance of an innocent abstract Eden before sentience was attained. Alas, the perception of a child cannot survive for long in this world; hence the sentient creation of the temple in the first place.
The answer lies in the Da'at Apple lore 'Knowledge' to question how the temple of further conceptualisations was created of sentient observations over time, which leads you to the first shaman of the painted cave who as a horned Artist knows that the way out of Plato's cave is to go internal.
The shaman is aware that a two-dimensional image can become as a three-dimensional interactive reality within a 'Cool World' lucid dream.
For a shaman an image symbolically encapsulates the spiritual (energy/informational) essence of what the shaman is focusing upon of artistic creativity, which of a conceptualisation is a living reality within the symbolic interface of the dream.
Those who do not understand that a two-dimensional image can become as three-dimensional reality within a lucid dream will invariably misunderstand Palaeolithic cave Art; for they have forgotten how to dream, which invariably leads to labyrinthine intellectualisations about cultural influences, that reveals they do not have any personal experience of the internal reality.
The same can be said for the present practice of Art, whose creations are religiously pumped out for the mass consumption of the worshipping masses; much of which has become totally disconnected from the internal reality of the dreaming shaman.
The shaman is not a child, but he/she is very much aware of the first language form of the child, which is that of the unfettered imagination; whereupon, what artistic conceptualisations are further created know no limits.
Whence, the shaman Artist conjures up two-dimensional creations into a three-dimensional-reality within his/her dreams, which enables the expansion of consciousness to go beyond the established conceptualised limits, by creating new concepts; many of which can potentially lead to Art movements and ensuing social changes.
For example, a sorcerer Artist can personify a concept as being his Art Muse, of a conjured Succubus, who visits him within his lucid dreams; whereupon he attains ingress into her Art studio of a painted Parisian cave.
In other words, if the sorcerer Artist had created a Succubus to personify another temporal place or epoch of time, to time-travel remote-view, or to be of some other planetary sphere or alternate Earth, etc, he will be able to access what she symbolically represents within a lucid dream, when to conjure her, of an 'Anima' fluctuation.
Some to say, that you should not dally with entities; but you do so whenever your quantum computing brain dreams up its created virtual realities, populated by your creations, a Tibetan Buddhist would term as being Tulpas, which, when becoming lucid, you can consciously engage with.
Others will argue that the entities of the dream are discarnate personalities, that, or other dreamers, or even another order of intelligence, etc. All can be true, or not as the case may be of varying concepts, which of a personal truth will be determined by the (Da'at) beliefs you have.
Your Da'at beliefs will in turn determine what you tune into within the dream of ring-pass-not limits. But if you so choose to of artistry, you can seer beyond them, by metaprogramming your own brain.
But if you otherwise worship your programmed concepts to not question, of a religious fixation, you will be 'imprisoned' by your own beliefs, which, should you ever decide to fathom how they were first formulated of a temple creation, you will duly find the horned shaman Artist.
Suffice to say, a conjured Artist's model of an exotic otherworldly Succubus does not require any Shekels to hire her rather expensive services. Although, it does require the Artist to hone his Visualisation skills as well as exercising his Active Imagination, let alone remembering his 'Cool World' dreams. But then, such a skill set is part and parcel of his sorcerer vocation as a shaman Artist.
Basically, Art and Sorcery are indivisible from the other, they are one and the same of Shamanic practice, which is otherwise termed as Magic, Witchcraft or the Occult, etc.
You only see pigeonholed differences between these terms because the terminology commonly conjures up a symbolic language of trained associations.
But it is that of the shared 'techniques' of consciousness expansion they employ of a 'foundation stone,' which unifies them into Art; wherefore a sword is a pencil, a wand is a paint brush, your pentacle, the canvas, of a one time cave wall.