The Sanctum Sanctorum of Doctor Stephen Strange's brain felt like it was full of broken glass tearing away at the insides of his cracking skull. He needed some help with the messy thoughts, which cluttered the labyrinthine rooms of his memories.
But Strange's psychic counsellor, named Wong, was no longer at the other end of the phone. Wong had discharged Strange as his client sometime prior, after a number of unpaid bills, who last mentioned that the tortuous folds of Strange's brain really needed a woman's touch.
Strange felt a panic attack coming on, before attempting to relax into his armchair, while listening to a cursed radio, which he knew was nigh fatal to the touch due to its bad wiring. His eyes drifted towards peering through the window, out of which it appeared to be constantly raining.
Strange thought that his wardrobe was winking at him as if it was a gateway to a demonic realm, whose inner shadows moved of half-lit forms by the red light of a flickering flame table-lamp, which seemed to be composed of actual serpents. The light of the lamp had a soothing affect upon Strange's mind, which was accompanied by the fiery coils burning in his magical furnace of an electric heater, whose wrought iron work he imagined had been designed by the shaman smithy, Horguun, to contain the Vril-ya flames of the Faltine
Strange slowly sifted through his tangled memories, all of which were as a mystical library collection of scattered books, buried deep within his subconscious crypt of occult artefacts; such as the book of the Vishanti, the book of Morphesti, the book of Demonicus, the book of Eibon and the tome of Oshtur, as well the Scrolls and grimoire of Watoomb, the Kartkuthi, the Scroll of Eternity, the diary of Kenneth Ward and an unpublished manuscript by the occultist Dion Fortune.
After a time he remembered leafing through a gnarled grimoire, entitled the Goetia, written and illustrated by the mad sorcerer Faustus Crow, out of which he decided to conjure the sixth spirit therein described as being a mighty Succubus Duchess, called Valefora.
Strange considered Valefora would be fit for the task, to clear up his messed up thoughts, due to her being described as manifesting as a French maid.
Strange's conjuration of Valefora amidst his Triangle Of Art Imagination, involved him visualising the Window of the Worlds, which he termed as the Anomaly Rue, or the Seal of the Vishanti, which corresponds with his third eye. Strange imagined conjuring Valefora via the window by imagining her seal drawn upon its surface of liquid mercury, becoming thence as an inner Stargate.
As he did this, he also imagined holding the Orb of Agamotto in his left hand, while holding the Wand of Watoomb within his right hand; upon his index finger he wore the Ancient One's ring called Dragonfang.
As Strange mediated of visualisation, he intoned Valefora's name over and over again as a mantra, of a Tibetan dream Yoga technique, until he attained hypnagogic trance; whereupon he then slid into conscious dreaming, wherein of an induced lucid dream, Valefora manifested before him as described in Crow's Goetia.
Valefora related to Strange within his lucid dream that she is not shy of any hard graft, who will work her 'Ass' off for him as her master. He found her to be a most loving Ghost Girl Familiar whose temperament is likened to that of a sharp clawed Lioness, who softly bit his lip, ever so feline, upon a kiss.
Strange was aware, that as a poltergeist she is often tempted to teleport valuable artworks from faraway places, as well manifesting coinage, which has been acquired across space and time. But in doing so it could potentially lead to Strange being accused by the law, of obtaining the rare artefacts via undue means, in order to desperately pay off his growing lawyers bills.
However, Valefora revealed, though a thief, she is more so, an Art Muse, who inspires of acquired ideas from other times and places, which are gathered from Strange's own myriad alternate selves, who exist upon alternate Earth's, occupying parallel universes. "Its all to do with gravitational waves," she to have said, "it is how alternate selves communicate with each other, via electron dreams, who exist in parallel universes."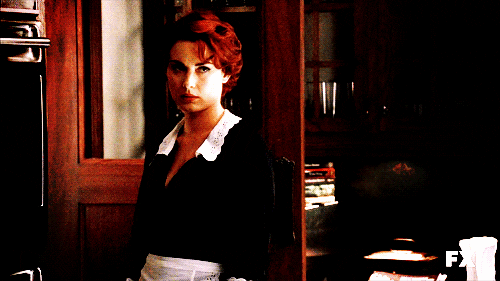 Soon after Strange's successful lucid dream conjuration of Valefora, she started to haunt his large and spacious townhouse situated at 177A Bleecker Street, New York City, NY 10012-1406, on the corner of Bleecker Street and Fenno Place in the art ghetto heartland of Greenwich Village.
Strange could hear her voice of clairaudience, "I am so very happy to be here master," she said, "while cleaning up your house, which of an environment mirrors your quantum computing brain, housing your mind, I discovered that it is a focal point for mystical energies, whose nerve centre of twelve intersecting Dragon Ley lines runs deep beneath its reptilian brain-stem foundations."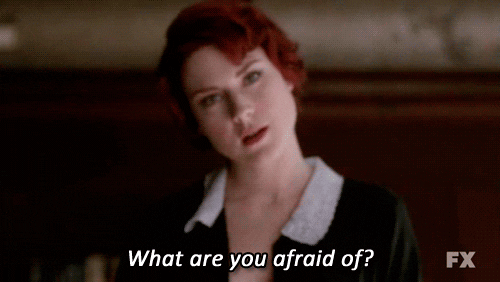 Valefora continued with her ghostly revelations; "I also found that Years before any permanent Western European settlements, a powerful Native American Indian Shaman cursed this land to bind the great whore of Chaos Magic, called, Tyanon to this place and bar her full access to Earth, until a sorcerer, such as yourself, releases her to wreak justice upon the Abrahamic cultists who oppressed his people. This site continued to serve as a place for arcane Native American Indian rituals. Shamans of the Wappinger tribe were also known to journey here for vision quests." 
Valefora then said, "with the arrival of European colonizers, the site became used for pagan sacrifices. Before any permanent structures were built upon the land, it was used as a Potter's field; a mass grave for paupers and inmates from New York's first penitentiary, Newgate Prison. Those European colonists who had first built on the site were the ancestors of Baron Mordo, which housed a Satanic cult, performing human sacrifices. The original structure was destroyed in a fiery blaze, as were the subsequent five buildings on the same plot of land. Over the years, the various buildings were again used as a lair by an ancestor of Baron Mordo, who was a Puritan Witchfinder, he abused innocent native girls in the basement; later it became a notoriously bacchanalian speakeasy, as well as being used as a flophouse for druggie beatniks." 
Valefora to thence whisper, "It was eventually transformed into a nunnery by the Chaos Unitarian Nuns Templar, who worship the Crow God; they still have psychic ties with this place, whose Grand Abbess initiated the building of the current structure, which is actually the seventh Chakra building constructed upon this site. The occult architect and details of its structure remain shrouded in intrigue due to the nuns mysteriously disappearing during a raging storm, when celebrating Walpurgis night." 
Strange felt Valefora's lips seductively caressing his left ear, as she said, "the building itself continues to grow and change of artistry; it ever seeks to express its Tyanon self; becoming as a gathering place for the Widdershin Wise kindred."
"I know that Baron Mordo and his politically correct followers are attempting to stop your Entartete Kunst plans to artistically transform your house into a Tantric lap-trance-dance club, to call the… Succubus Club." 
Valefora lustfully spoke. "Because I am in your head, as a Muse of your dreams, I know the real reasoning for the Succubus Club, which of an occult design was initially initiated by the Grand Abbess, who had magically summoned you to release Kali-ma Tyanon via her Dakini Familiar, who I be, of a Succubus sorority." 
"Hence, you to have then conjured me. But Fighting Mordo in court is rapidly consuming all of your finances. Don't worry master, I, myself, and my ten legions of Succubae Ghost Girls will lovingly help you with achieving your most sacred goal."
Valefora to have then said. "Whenever you need me, just meditate upon my Seal prior to conjuring me into your lucid dreams, I will appear, whether you will continue having me as a French Maid Familiar, or not. I am your deepest desire."  
Strange then saw ghostly Valefora walk towards her warded Genie box of an abode, which he had created for her Seal, painted with his seed, upon parchment; before she left, to obediently return, whenever summoned, she said. "But as for all your enemies, such as hypocritical Bible thumper Baron Mordo, I will place a hanged-man's noose around his Illuminati neck. It is they, your enemies, who will see another side of me, which is purest… Nightmare! Hear my Banshee scream, Mordo… I don't like you."