Throughout the lurid history of occultism, the name of Belial has dominated the murky Cabbalistic explorations of the occultists.
In the Catholic Encyclopaedia, Belial is one of their principle phallic Demons, with whom of an adversarial egregore, the Vatican has an incestuous love, hate relationship, which validates their deified 'Animus' fixation upon an Orwellian egregore God of centralist politics.
However, rebellious secret societies of anarchistic Discordian's, who are inspired by the Chaos Magick antics of the Anima fluctuation Goddess Eris, otherwise conjured up Belial as a Succubus archetype of the Fallen 'Anima,' to call Beliala.
These anarchistic Discordian's may be continuing to do so up to the present day, whom conjure Beliala's Frankenhooker Mind-Doll Tulpa, of a Shekhinah Shin flame fluctuation, within their 'Anima' inspired lucid dreams.
Well, why not, she's a hot Succubus to psychonaut interact with, within inner space.
It is whispered by some, that Leonard Nimoy was secretly the Heyoka head of a surrealist sorcery group of Discordian Dadaist's, whose Shekhinah Séances are designed to conjure up the Shin flame Mind-Doll Tulpa ectoplasm of Beliala, in order to usher in the hippie Age of Aquarius.
However, within the banned innards of the much maligned Necronomicon, Beliala is described to be a powerful Queen.
She is also said to have been the second Great-Old-One created after Diana-Lucifera who wields the fiery Vulcan torch of Shin.
For example: "The Sixty-eighth Succubus is Beliala. She is a Mighty and a Powerful Queen, and was created next after DIANA-LUCIFERA. She appeareth in the Form of Two Beautiful female Angels."
"Or to manifest as a woman of arcane science sitting in a Starship of Fiery Enterprise crewed by Succubae."
"She speaketh with a Comely Voice, and declareth that she fell first from among the worthier sort, that were before Michelle, and other Heavenly Succubae."
"Her Office is to distribute Presentations and Senatorships, etc.; and to cause favour of Friends and of Foes. She giveth excellent Familiars, and governeth 50 Legions of Succubae."
"Note well that this Queen Beliala must have Offerings of ejaculated Sacrifices, and of lustful songs, as well as Gifts of erotic poetry presented unto her shimmering visionary form by the Sorcerer, or else she will not give True Answers unto his remote-viewing Demands."
 "But then she tarrieth not one hour in the Truth, unless she be constrained by thy Divine Will Power to bind her fiery Tulpa. And her meditation Seal is this, which is to be masturbated… Oops! I mean meditated upon, before conjuring her into a lucid dream, etc." (S. L. MacGregore Freemason Matherson.)
Due to Beliala's involvement with Diana-Lucifera, it suggests that Beliala may have been involved with Diana-Lucifera in the events of the garden, which led to Lilith's Kundalini temptation of Eve.
This invariably led to Eve tempting poor Adam to partake of her logical Yoni cider, which of a female source 'illuminated' his skull of an inner fire. However, this inner fire of Shin is often misunderstood.
Or that she was involved in the long ago fall from Mars to Earth, when Princess Diana-Lucifera and her rebel forces of Succubae rebelled against the fascist/totalitarian rule of Emperor Jehovah and his cloned Stormtrooper angels. Beliala is definitely listed among the fallen rebel angels of Diana-Lucifera, and is the 68th Succubus archetype of the Fallen 'Anima' listed in the Goetia. She is said to reign over as many as 80 Vulcan legions of salacious star born Succubae.
Secret Jewish lore has it that Beliala is chief of all the Succubae; although others to argue that Lilith is the actual Queen of the Succubae, who instigates wet dreams; whatever the case they are most loving sisters who to hungrily feast together around a wand's erection.
One of the banned Dead Sea scrolls contains a story about a sex war between the 'Animus' Sons of Light and the 'Anima' Daughters of Darkness, and claims Beliala is the leader of the most wanton Daughters of Darkness.
Her very name, taken from the patriarchal Hebrew word Bliol, means, "a wicked one."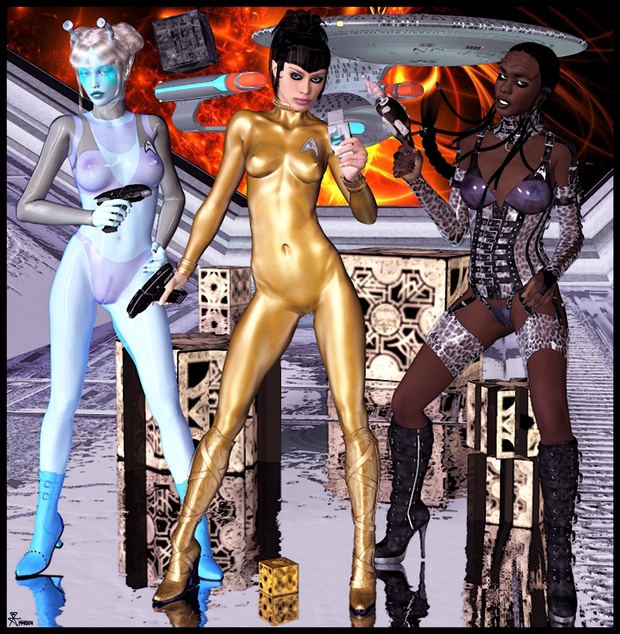 In The patriarchal Martyrdom of Isaiah, although of an alternate banned version, which has been interpreted into the modern, indicates that: "Beliala is the angel of artistic anarchy, who rips aside the wrought neuro-advertising illusions of the priests; whose big-business cults of the deified Animus presently rule over the world."
The illogical patriarchs of the Illuminati triad out of Abraham's UR cannot abide Beliala, who is seen as an adversarial anti-brand of logic, whereby she is considered as being very wicked; for in the Orwellian New-World-Order Kingdom Of the deified 'Animus,' made as a God/Devil, the elite rule by keeping their indoctrinated flocks ignorant; wherein of a Big-Brother Overwatch Eden, ignorance is bliss.
Another ancient secret text, buried deep within the fetid guts of the Vatican's infernal vaults, known as The Damascus Document, is a prophetic warning that at the time of the horned Ante-Christ arising out of Siberia under the pole star; "Fallen Anima Beliala shall be let loose against the Abrahamic Animus trinity of Illuminati faiths. . ."
The text speaks of, three wars of Beliala, which are said to be the war against Abrahamic sexual repression; the war against Temple banker finance, which is an imprisoning illusion; and the war against the poisoning of the waters of the Earth with atomic waste, sodium fluoride and other neurotoxins and mutagenic compounds by the criminal elite, who support the hypocritical triad of big-business Illuminati cults out of Iraq's UR, which to Petrodollar dance around Abraham's eye, amidst a ziggurat Beehive."
Beliala sounds like a powerful and extremely difficult Succubus to conjure. Hence the reason why the psychic Übermensch, Aaron C. Donohoo decided to instead evoke the patriarchal viral-meme Belial, of an indoctrinated religious fixation, who seemed to be a safer 'Animus' bet, to thence remote-view. But he soon discovered a mystery.
The common Grimoire manifestation of Belial as an Animus archetype male Demon, appeared to Donohoo as a rotting corpse, seated in Robert Bigelow's international space station of a private 'Elysium' for the rich elite.
Donohoo said he sensed that the male expression of Belial was dead; "A strange 'green hue' out of the sephiroth sphere of Venus is noted surrounding Belial's male form of the Animus, suggesting a feminine Orion slave girl radiation, which rapidly transformed him into an Anima archetype of a female Spock out of Star Trek."
"This female Spock then led a federation of planets commando force of Anima archetype Succubae to free the USS Enterprise of a Merkabah time machine out of Area 52, whose scientists have warped Gene Roddenberry's Star Trek Vimana vision all out of shape."
The brainwash associated with Belial is to do with a symbolic Matrix of an all male pantheon of Angels and Demons, which has been verily transformed into aliens by the indoctrinated, who are somewhat unaware of what the 'Animus' and 'Anima' represents of a biological reality.
The cultists adore their machismo God and butch Lucifer of an 'Animus' fixation, whose male archetype resides within the Solomon temple psyches of all women.
Here the plot thickens, Donohoo also writes that while he feels that; "Belial is dead because the Anima Succubus Beliala has taken the place of the male Animus Belial. . ."
"It appears that Anima Beliala has been eventually released out her Animus genie bottle by the anarchistic Discordian's, whose dismembered corpse of autopsy will be revealed. Beliala looks remarkably like T'pol out of the TV series Enterprise, which is to do with time travel of an intriguing storyline."
Examination of Donohoe's remote viewed drawing of the male Belial indicates a lifeless Robert Bigelow at the window of his international space station, whose mouth is frozen into a terrified scream.
Donohoo had the clairaudient impression of Bigelow's strangled voice cry out; "I didn't know… they used me!" But, by who?
His eyes bulging, as if Bigelow has seen something hunting him across the Skinwalker ranch, which he owns in Utah.
Donohoo is unsure as to who used Robert Bigelow, or why this powerful 'Animus' archetype is reduced to no more than a billionaire Bigelow corpse, and when this had actually occurred, or to yet happen.
But it may have something to do with the fact that Bigelow's aerospace company is the only private entity upon the face of the Earth, which has a permit to take weapons into space, such as a death ray, for example, whose Tesla invention can easily take out an aircraft over Russia, across the wide open ocean, or to eliminate far larger targets from orbit, let alone down UFO's.
No one would ever suspect its use or even to believe it exists, of a shadowy Reagan era Star Wars project. Whereupon natural catastrophes can be blamed, or that someone fired a missile.
As for Belial's transformation into the Vulcan Succubus Beliala; Donohoo considers this to be a great mystery.
But perhaps, Leonard Nimoy can reveal far more, when to speak of the bio-photon 'Shin' flame emanating from out of the mitochondrial DNA Shekhinah, of a time control signal.
The ancient pre-Christian Roman's otherwise experienced the Shekhinah as Diana-Lucifera, who illuminates your electron dreams with her Vulcan fire. It is via your electron dreams, you can remote view the future, or even the past, of lucid dream Time Travel. Such dreams can be initiated when to meditate upon the sigilic symbol of a Vimana Enterprise in league with the conjuration of Vulcan Beliala amidst your Triangle Of Art Imagination.
The Psychic Übermensch Aaron C. Donohoo by Erin C. Donohoo (2012)
AFTERWORD: Leonard Nimoy, an inspired actor and a visionary genius. A true Artist in every sense of the word. Live Long And Prosper Spock, one and the same as Nimoy, indivisible. You are now an Immortal icon of the collective dream, always to be remembered. Leonard Nimoy Spock will forever inspire many to reach towards a brighter future, where Star Trek is real. 
STAR TREK DISCOVERY: The employed symbolism of Star Trek Discovery Belial is quite, intriguing. Branding is very important to a franchise, so the series abbreviation and names of characters are heavily investigated. Wherefore it is rather strange that the abbreviated gender affliction 'STD' got past them, unless they did it on purpose.
Michael Burnham's, English surname is associated with the element of 'Water.' Gabriel Lorca's, Spanish surname is also associated with the element of 'Water.'
The 68th spirit of the Goetia, called, Belial is associated with the star-sign of the 'Water,' bearer/carrier, Aquarius. The planet of Gene Rodenberry Hippie era Aquarius is Uranus, whose abstract sigil appears to have inspired the shape of the Enterprise.
Belial manifests as 'two angels' within a fiery (Shin: Spock's hand-sign V) chariot. The question is, why would the makers of Star Trek associate their brand with a spirit out of the Goetia, considering its common Playgirl grimoire associations with what many a Muggle to term as malign black magic?
Such an association is rather risky to say the least for a mainstream franchise, whose subject matter, at face-level, has nothing to do with the occult. It would not be a wise decision to make if the association is based upon the usual grimoire symbolism of commonality.
Although, the makers of Star Trek might do so, if they are seeking to stir up the sand-box conspiracy theorists to initiate a viral-meme about the usual Satanic Illuminati, etc, in order to push their reinvented brand, but that could easily backfire.
Or perhaps they were influenced by an out-of-the-box 'Anima' reversal of the common 'Animus' fixated Hogwarts symbolism? If so, the STD creators have totally misinterpreted what the 'Anima' and 'Animus' represent.
ALSO: The sign of Shin is NOT an invocation of the Devil. It is otherwise associated with the inner light/fire of the bio-photon emanating from the mitochondrial DNA, which is passed down from the mother to her children; hence you have the Shekhinah, the Hindu terms as Shakti.
As for the motif of the horned Devil/Lucifer/Satan, it is the demonisation of the horned shaman, which in turn demonises shamanistic cultures. The intolerant monotheistic cults of Christianity and Islam have made it a point of demonising the ancestral-self-identities of other peoples, whose BORG cults had originally appropriated the ancestral-self-identity of the Hebrew's. When to copy, the BORG copier invariably seeks to destroy the original; whereby you had the holocaust.
Now, you have three monotheistic BORG cults forming an Illuminati 'triangle' around the Oily Ur ziggurat of their founder Abraham, whose Orwellian eye is amidst its Petrodollar pyramidal hierarchy, adoring a deified 'Animus' made as a God/Devil of centralist NWO politics.
The 'three' monotheistic cults are feudal in nature who share the same Oily focus on having a Messiah/Christ/Prophet as their 'God King' Fuehrer ruling over the world; whereupon you have approximately 85, or 72 people owning most of the wealth of the entire globe, whose shadowy aristocracy circle an Oily Fuehrer, who's just a puppet king!
Follow the money trail to see the truth of it. Whereas a Star Trek future possibility has no money; for money is just a symbolic construct of a tool, it is just an illusion; whence, the few, of a so called elite atop of the Oily pyramidal ziggurat are just gangsters, whose centralist God-Father is no different to an Emperor wearing no clothes!  
NOTE: In regards to the Occult Star Trek Books, if there be a pedantic BORG without having any sense of Discordian humour, lacking imagination, then the books will be very difficult for a BORG mind-set to assimilate, which of 'speculative' science fiction, and of an imaginative exploration of the occult archetypes, a BORG mind will no doubt consider to be mere 'speculation;' though contradictory of tunnel vision, a BORG mind-set will quaintly ignore the facile and rather banal contradiction of its own 'programmed' perception! But don't worry, a BORG, mind can 'reprogram' its own brain, if said BORG ever sees fit to do so. A BORG brain will just have to keep away from the fluoridated water, it'll bugger up its pineal gland, BORG style!