The inventor Nikola Tesla is very similar in many respects to the fictional character of the mad scientist Doctor Frankenstein, since Tesla was a Doctor Strange mage of electricity who had captured the power of the Vajra lightning bolt; whereupon Tesla's DNA Helix coil is often utilised in many a Frankenstein movie animating corpses; although in reality, Tesla's Doctor Strange genius ushered in the science of robotics.
You could then envisage Tesla as being like Doctor Frankenstein merged with Doctor Strange, who likened to a sculptor, he sculpts a Golem out of prima materia mud to give life unto; that or seeing him as a Palaeolithic Sorcerer Supreme sculpting a Venus figurine out of Mammoth bone, which of quintessential feminine form symbolises his proto-Hugh Hefner desire.
Such a Playboy icon of a Venus figurine would of course require Tesla's electrifying emotion to give life to her still lifeless corpse of sculpted clay, wood or bone, who will then manifest within his dreams as an interactive mind-doll Tulpa of lucid dream sorcery.
If you allow your imagination to let rip, the Tibetan sorcery art of creating a Tulpa, would be taught to the Marvel comic character Doctor Strange, who, likened to Tesla, would apply his scientific mind to sculpting an inventors Muse of a Frankenstein Succubus out of his neurosurgeon thoughts to Mantra name, Clea.
Alas, the Boaz and Joachim pylons of Marvel and Disney's vast media empire will not allow for such an exploration of Tantric dream Sorcery.
This would be far too risky of a seven seal penetration into the shamanic lore of Bon-Po Buddhist Tibet, which might cause potential theological grief to the Abrahamic superhero audience, since occult Doctor Strange was born of the Carlos Castaneda Hippie era of LSD, going DMT.
Just as it was too risky having (Hellboy) Guillermo del Toro directing the film of Doctor Strange, with (Sandman) Neil Gaiman writing its esoteric script, whose occult leanings are well known.
Doctor Strange was instead directed by (Sinister) Scott Derrickson with a screenplay, written by (Passengers) Jon Spaihts.
Although the actress Tilda Swinton of prior androgynous Gabriel fame, out of Abrahamic Hellblazer, played the Aryan part of a Vril-ya Ancient One, of a sex change transformation into a probable Nordic dominatrix.
It is she, likened to Lord Of The Rings, Galadriel, who instructs Doctor Strange in the Holy-wood arts of reptilian brain-stem neuro-advertising magic, which of an art, Marvel and Disney are highly versed in of mass media hypnosis.
The question is, what was a Nordic Witch doing in snowy Tibet? Shouldn't the Ancient One have been played by an Asian actress, or better still, a Tibetan Dakini? Although, a Tibetan Witch would've pissed off the Chinese authorities.
Perhaps the Caucasian Vril-ya dominatrix is a veiled Holy-wood reference to the Lioness Vril Society, whose war-drobe coven of Witches are said to have channelled information about a 'Tesla' flying disk of a time machine.
It is said of myth making conspiracy theory that Operation Paperclip later appropriated the 'Tesla' Vril disk from the Nazi's, who were infatuated with finding an Aryan super-race in the icy hinterlands of Tibet.
Anyway, as for for Tesla's Doctor Strange surname, it may allude to a (phallic) 'wand' like tool for woodworking, which could have been used for sculpting Mammoth bone of a prior age.
Or maybe the name of Tesla refers an artists brush, painting a cave wall, or a later, pencil? Whatever the case, Tesla's surname might have been an occupational (Shaman) title.
Then again Tesla's surname may have originally been derived from the book of Genesis, wherein one finds the Hebrew word 'Tzela' or 'Tsela,' whose term refers to the rib bone of Adam, from which the Venus figurine of Eve was sculpted.
However, a Biblical scholar has put forth a controversial argument that Eve was in fact made from Adam's 'erect penis,' not that of his rib; wherefore Eve was created from Adam's electrifying erotic desires.
The Biblical scholar and Golem Professor, Ziony Zevit of the American Jewish University in Maryland has suggested that Eve was made from Adam's 'baculum' or penis bone, which of rabbinical logic is why man does not have a phallic bone, until experiencing a boner, around a Venus in Mammoth furs.
Professor Zevit, explained that the Hebrew word 'Tsela', doesn't actually translate as 'rib,' which is instead referring to the erect limbs sticking out sideways from an upright human body.
Hence Eve's surprising origin from Adam's erection, which of course requires the consummate visualisation skills of a Doctor Strange as well as having a Playboy grimoire focus of a sculpted icon, for the left-hand path to go pumping, while to imagine Eve giving a 'B-oaz and J-oachim.'
The word 'Tzela' or 'Tsela' is used in several differing ways within the Old Testament, which Professor Zevit claims have invariably been misinterpreted by the numerous translators down the ages, who have quite forgotten all those Palaeolithic Venus figurines sculpted by shamans, which to have been the prior 'Anima' focus upon the altar, within the inner 'temple' of their consciousness to alter.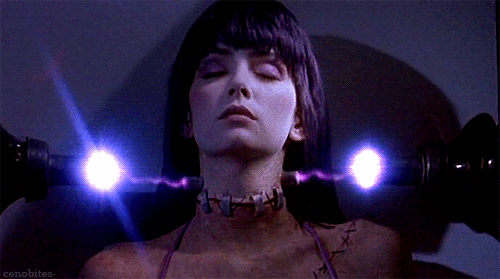 Zevitt claims that Tzela refers to any protruding part of the human anatomy, including feet, arms and penis. Zevit to have said, "Of these appendages, the only one lacking a bone is the penis." 
Zevitt's scholarly peers of Biblical symbolism are of course unconvinced by his claims; his critics to laughingly point out that the word 'Tzela' means rib in post-Biblical Hebrew. Although Zevitt's critics to laugh, Adam's rib, doesn't make any symbolic sense at all, unless their Adam is into barbecued spare ribs of politically correct symbolism. But if 'Tezla' does in fact refer to penis, then it will give you an insight into an ancient practice of Tantric dream sorcery.
For example, Tesla was a highly adept lucid dreamer, who could sculpt his dreams into many a futuristic invention to then manifest of 1200 patents to his name, of a world record. It was his innate ability to consciously dream that set Tesla aside from other inventors.
Tesla ushered in the modern age, who invented A/C current, Radar, the Fluorescent light bulb, the Radio, Rotating Electro Magnetic field, the X-Ray, as well as many another futuristic invention, such as a supposed flying disk and even a possible time machine. Some of Tesla's inventions were utilised by Reagan's shadowy Star Wars project, let alone being the A.I. messiah of robotics.
Perhaps Tesla had conjured up a knitted together inventors Muse of a 'Tzela' Succubus in order to spin his electrifying electron dreams to tune into futuristic possibilities of lucid dream time travel; just like a Palaeolithic shaman Sorcerer Supreme of a Doctor Frankenstein, sculpting a Playboy Venus figurine of a 'Tsela' Eve, to thence Doctor Who ride her as his Night-Mare TARDIS through time, via his eroticised dreams.
Goetia Girls: Succubus Art Book Grimore, BOOK TWO, is available via Amazon.