Within the Da'at realms of the symbolic interface of the dream, St Lilith's Harem School of the arcane Arts can be found.
Wherein of surrealist ideas, the Succubus Art Muses of an alternate Goetia, await the dreaming Artist to penetrate their hypnagogic hymen veils, which to veil their planetary Chakra spheres of a pyramidal school hierarchy.
When lucidity is attained within St Lilith's Harem Art School, the dreaming Artist can then conjure up a chosen Succubus Art Muse of an 'Anima' fluctuation to pose for him amidst his Triangle Of Art imagination.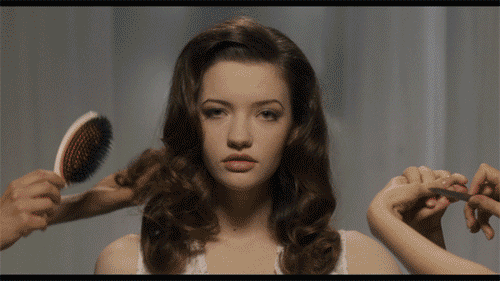 Such would require the sorcerer Artist to have prior painted her form of meditative artistry, who, being the creator, is her God, whom to thence visualise the veiled door of the Succubus seal, at the hypnagogic point of sleep.
The seal of the Succubus Art Muse will determine the nature of the classroom world, and that of its lessons, the dreaming Artist will penetrate of internal ingress.
But beware; for the predatory schoolgirl Succubae be St Trinian wise in Chaos Magick, whose wanton witchery goes far beyond Hogwarts schooling.