From across the other side of the universe an alien vehicle, whose technology is many thousands if not millions of years in advance than our own made its space-warp way, within a blink of a bloodshot eye towards the little blue planet of the Naked Apes. The alien craft is totally unaffected by bullet micro-meteorites, electromagnetic space rotting radiation or by the rending solar storms of exploding stars, not even the tearing maelstroms of black holes can affect it, as the craft eventually enters the Earth's burning atmosphere, to then soar majestically over the bone dry desert of New Mexico.
Alas it is zapped by the newly invented radar of the Naked Apes, which causes the alien visitors to lose control of their screaming sentient craft. The alien vehicle crashes into dirt farmland in Lincoln County, not too far from the quaint town of Roswell on July 8th 1947. The shocked alien pilots scramble out of their downed craft, who are duly caught by the Naked Ape military, and carted off to Area 51, where they endure having their little 'humanoid' bodies being dissected upon underground lab slabs, which later went viral over the web, as alien snuff!
As for the technology of the aliens, the Naked Apes miraculously back-engineer its highly advanced science, which enabled the Naked Ape military industrial complex to have its Star Wars New Order dominance over the entire Earth! This is in essence the Roswell UFO story. Sounds like a cheap science fiction flick to me.
Just prior to the Roswell crash, a pilot going by the name of Kenneth Arnold was merrily flying around in his propeller driven plane, when he shockingly observed a formation of aircraft, which didn't have propellers, all looking like boomerangs, flying over Mt. Rainier, in Washington State's Cascade Mountains, on June 24th, 1947. Arnold's sighting gave rise to the media term flying saucer.
Boomerang? Flying Saucer? You know what the media are like, they go with the catchier viral-meme; that, or the mass media was being subversively utilised to introduce another technology to be sighted as being alien, and what is more, whenever they crash their craft into unpopulated areas, the military are always there to quickly pick up the pieces.
When looking back in retrospect, the eye witness accounts of the Roswell craft sounds all too familiar, which of a flying wing design looks to be terrestrial rather than anything extraterrestrial.
Although, for the eyewitnesses at the time, the craft looked to be quite alien, like something right out of a science fiction movie. One thing for sure, the science fiction genre exploded into the mainstream like a star going super nova after the Roswell event.
If the Roswell crash eyewitnesses had been aware of the technological leaps the German's had achieved near the end of WWII, and even prior, they would have been utterly shocked, since their rather… boxed… mind-set was still getting over the existence of the atom bomb in their midst.
Another controversial explanation of the Roswell incident is covered in a book, entitled, Area 51, by Annie Jacobsen; her book is based on interviews with the scientists and engineers who work in Area 51, of a supposed top secret test base, that everybody knows about, situated in the Nevada desert. Jacobsen entirely dismisses the alien story, who was told by an Area 51 informant that Josef Stalin was inspired by Orson Wells famous radio adaptation of the HG Wells novel War of the Worlds, which provoked hysteria across America when it was broadcast in 1938.
According to Jacobsen, the dastardly Russian plot had come to fruition after the Soviet Union had seized a Horton Ho 229 stealth-fighter, a jet propelled flying wing, which is the first stealth jet forerunner of the modern B2 stealth bomber. Jacobsen then relates that the Nazi doctor Josef Mengele who had experimented on twin girls in Auschwitz, and later fled to South America after the war was supposedly enlisted by the Soviet's to create the pilots. This does not quite add up at all; Mengele was a devout Nazi, who hated the Communists. Why would he work for them? Jacobsen's answer is that Mengele created a crew of child-sized alien looking aviators for Stalin in return for a eugenics laboratory. I don't think so!
Jacobsen describes the plane being filled with alien looking children, aged 12 or 13, who Stalin wanted to land in America, to cause mas hysteria among the populace, of similarity to the 1938 broadcast. But, the plane, which was remotely piloted by another aircraft, just happened to have crashed in a virtually unpopulated area, and the American military hushed up the incident. If there is any truth to this explanation, then the Soviet's had given the America a huge technological advantage, which doesn't make a lot of sense; it sounds more like a comic strip right out of the underground classic, Commies From Mars.
It appears that somebody out of Area 51 is taking the total utter piss. What is more probable is that the American's had their own Horten Ho 229, which was piloted by Mengele's eugenic experiments upon twin girls. The Creepypasta Stalin tale was CIA concocted to feed into the Russia-gate hysteria, leading thence to Trump's announcement of creating a Space Force.
As for having female pilots of 'short stature,' they have a higher tolerance for G-forces; this would mean the U.S. government made a deal with Mengele; and as of per usual the craft crashed in a virtually unpopulated area for the military to turf up right on time.
If they hadn't been aware of the crash, to turn up rather late in the day, to find a gathered crowd standing around little female corpses amidst the debris; how would they had explained it all away. May be they would have concocted an Independence Day pre-Ronald Reagan speech, such as, "our Fatherland is being invaded by ungodly atheist Bad Girls From Mars, we must unite all the nations of the Earth behind our Fuehrer, against this alien threat, which threatens our Godly Christian morality."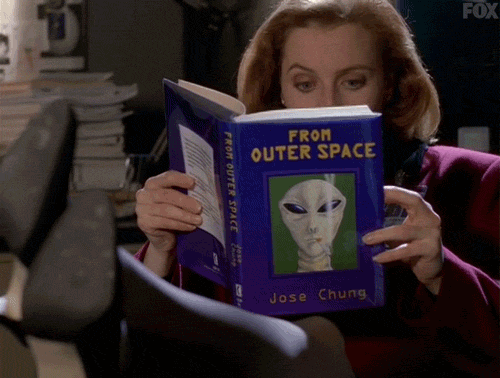 Whatever the case, the Roswell incident has been an ongoing subject of dozens of books, and even official studies, which were, funnily enough, initially undertaken by both the General Accounting Office and the U.S. Air Force. There has since been a plethora of television documentaries, movies, TV series, and considerable media scrutiny and public interest in the Roswell incident, much of which is orientated towards the alien hypothesis.
Doesn't that sound familiar to you; the constant propaganda, which moulds and directs the perception of the masses, such as the UFO mystique always pointing at Biblical Sumeria, and the relentless media stories about Saddam Hussein having weapons of mass destruction buried under Baghdad of one time Biblical Babylon, which led to bat winged… stealth bombers… flying over Abraham's Sumerian ziggurat of UR.
Then later, you find out Saddam's WMD's was all an engineered lie, and even more surprised to find the gullible religious masses did not protest about the ensuing wars. But then many of the brainwashed Sheep believe it to be a fulfillment of their self-fulfilling Biblical prophecies. You could argue that the alien mystique is none too different to subversively engineered propaganda. One of the prior propaganda merchants of the Roswell incident is Lieutenant Colonel Philip Corso, who had co-authored the much-debated 1997 book, The Day after Roswell with William Birnes.
Corso alleged that he had personal knowledge of the Roswell affair while serving with the military. He supposedly helped advance the United States, both scientifically and militarily, by secretly providing the Roswell craft technologies to shadowy U.S. based private industries and very shady defence contractors.
Despite the fact that many have championed Corso as a solid proponent of the idea that extraterrestrial aliens had crashed their superior technology into the desert of New Mexico in 1947, many of the technologies he spoke of retrieving from a downed alien craft, the German's had already achieved a decade or more before.
It is very likely that Corso was aware of this fact, who perhaps couldn't figure out how the German's had acquired their science fiction technologies in the first place. Being a military man, he was no doubt privy to who had later appropriated the technologies to secretly test, so as to back-engineer them.
So, why the smokescreen of aliens? Perhaps it was to do with freaking out the Russian's. Although that doesn't make any sense at all, since the Russian's had also acquired German technology. It was probably more to do with offsetting any technological shock the public might experience, when the technologies would be slowly introduced, as well as hiding the fact that it had been acquired from WWII Germany.
I do not think that the general populace would have been at all happy that the military industrial complex of Nazi Germany was being absorbed into their own. They would have felt as if they were being, shafted, I mean, invaded. In fact, they were, via their Operation Paperclip back door! Don't worry America, you were not the only one to be upended, other countries had been shafted too! However, America had the far bigger anal probe!
Corso would have still wondered how the German military industrial complex had achieved their technological superiority whose scientists thought outside of the… box. May be he thought it had something to do with an alien intervention, but in actuality he considered that something very different had occurred.
Corso described the bodies of the pilots found within the wreckage of the craft, as being genetically created humanoids, you could otherwise term as being 'clones,' which had been designed to withstand the rigors of space flight. Whether Corso was referring to the eugenic practices of Josef Mengele, who, as mentioned, had an interest in female twins, is debatable.
Corso also pointed out that the pilots were not the actual creators of the craft itself, which indicates that he was possibly telling half truths.
Right up to the time of his demise in 1998, Corso also made it a point that the U.S. Government had no idea of who constructed the craft, or who had genetically engineered the short humanoids found in the vicinity of the wreckage.
But in hindsight it appears he knew the origin of the craft as well as the origins of the genetically modified pilots, who were very likely short female (clones) twins; this would mean Corso was very spare with the information he had divulged, which of disinformation, was subversively propagated by the U.S. government, who knew the truth.
Another notable thing about Corso's whistleblower tale, is that he considered that the Roswell craft was a time machine, built by your future human descendants. Going by the technology he had described, it is not too far distant; in fact, it is here, now! You are presently surrounded by the very technology that was used to create much of it!
Corso's perspective that the Roswell craft was in fact a time machine is rather at odds with the commonality of aliens. However, he is not alone, Commander George W. Hoover. one of the most acclaimed Naval scientists in U.S. military history has stated unequivocally that the Roswell crash of 1947 was a time machine, whose pilots were human, who travelled back in time from the future. Hoover is universally acknowledged as being the grandfather of satellite technology and a close associate of Dr. Werner von Braun.
If the Roswell craft is indeed a time machine, it may explain the reason why the Roswell affair is still shrouded in overwhelming secrecy, after it had occurred.
Having time travel capability would be a major culture shock, if it is ever divulged. Hence, kept very secret indeed.
You could let rip of science fiction conjecture that the Roswell craft was a time machine, which was not the first to have been sent back into time. A previous time machine had landed in the Black forest of pre-WWII 1936 Germany; the mission of the pilots was to warn certain contacts of a future calamity, involving the chemical cocktails being produced by IG Farben, which was the then largest chemical company in the world. The warning fell upon deaf ears, the mission was unsuccessful; the craft, dismantled, the pilots dissected by the gleeful Nazi scientists for their… paying masters.
Another time machine was sent back to 1947, which was purposefully brought down over New Mexico, by their awaiting enemy who did not want the time travellers interfering in their eugenic agenda, nor to reveal their crime against humanity and the Earth its self! You could term it as being a time-war being fought around the 'Twelve Zodiac ages' between a rebel faction who are attempting to change an outcome, whereas the established 'worker Bee' opposition seek to bring it about for a future… 'Beehive.'
But what could this outcome be? Well, it turns out, that since the end of WWII, fertility rates are drastically reducing as well as an increase of varying mental problems, which is primarily afflicting the male of the species in particular. The cause of this affliction is due to the alchemical broth of industrial chemicals, which are steadily poisoning the environment. Some scientists believe that it is hearkening in the eventual extinction of the male; only the females will be left, that's if cloning is achieved with time-travel thrown in for good measure, which would be required, in order to harvest new genetic material around the Twelve Zodiac ages, otherwise, humanity is bye, bye!
Where Have All The BOYS Gone ? Biphenyl A (BPA) – The Disappearing Male from joan sanders on Vimeo.
Then again, you could otherwise see the Black forest time machine being sent back into time to give Germany the upper hand for a time, which invariably led to America attaining technological superiority via the Operation Paperclip acquisition of various Nazi scientists, such as Wernher von Braun and his mentor Hermann Oberth, who, with many another German scientist had parented NASA. Braun and Oberth did make a passing mention, once, that they were helped in their scientific endeavours by some other outside… intervention.
When the time machine returned back to 1947 after its mission to 1936, it inadvertently crashed. As for Braun and Oberth, they may have not been aware of a blacker than black Secret Space Program using a time machine, which involved other German scientists, who had never met Walt Disney. Such is of course just science fiction conjecture… or is it?
The hard truth of the matter is that the technological advancements of the American military industrial complex owes much of its achievements to Nazi Germany, which is understandably creepy.
It will not sit at all well with the American public, who would far prefer to believe in angels and demons transformed into aliens, let alone believing the Earth is Biblical flat and that the Nephilim run the world.
The government has lied about it all for a very long time, which of further developments of advanced technologies behind the scenes, has been shrouded within the engineered smokescreen of the alien mystique.
What is rather curious though, is that the engineered alien mystique has inadvertently led to an evolutionary leap of the human imagination, which is in essence that of consciousness expansion at a global level via the mass media; this has occurred in league with rapid developments in technology.
As Hippie Dr Benjamin 'Spock' makes the hand-sign of 'Shin,' to then Futurist say,' "Live Long And Prosper," which of a Shekinah equivalent would be, "Make Love Not War." His Vulcan words would reveal that if it wasn't for the alien mystique of social-engineering, you wouldn't have had the cultural phenomenon of Star Trek inspiring little kiddies, with its thinking outside of the…box, science fiction technologies becoming as shocking fact.
The magic of science fiction is that it pre-prepares you for the shock, as you reach out wanting more of what lies beyond of intelligence increase. To paraphrase The X-Files, when it comes to Roswell and UFO's, the truth is 'not' out there after all. Instead, it is here, right now!
NOTE: In general: I am not saying that there are no extraterrestrial species occupying the universe, whose civilisations would very likely predate our own by many, many millions of years, billions in fact or even trillions of years, if not far older. The thing is, would we be able to ever recognise them for what they are, since they will most likely be non-humanoid of form and intelligence, and what is more, they may just be an A.I. or occupying another dimension, let alone being microscopic of a hive-mind unity, etc.
We are presently surrounded by a myriad number of life-forms upon our own planet, among whom we measure our own intelligence against; such a perspective is rather arrogant in the extreme, which indicates that we are not yet ready to contact other sentient life-forms beyond our own planet, since we do not respect the numerous sentient life-forms surrounding us.
The alien hypothesis is primarily geared towards a humanoid kinship with an otherworldly intelligence like our own. Should we ever make direct contact with such an off world intelligence of similarity to ourselves, we might just find that it shares a common ancestry with us, whose origin is far more of this world or another shared planetary cradle.
Deep space travel between the stars would require time-travel capability to make it practical; wherefore our future descendants who have attained time-travel capability would be around us now! Their civilisation will surround our own, just as our civilisation surrounds an unknowing stone age tribe in the Amazon.
As for grandfather paradoxes, such is only applicable if you only have one universe, but if you have a multiverse, then paradoxes are not a problem. A far flung futuristic technology, which is indivisible to magic, present scientists will never be able to comprehend would allow the time travellers to engineer alternate time-lines, whose highly advanced technology allows them to 'slide' back and forth between alternate Earth's.   
Our future descendants would have evolved over time; some of them have no doubt been born off world upon other planets; whereby, looking quite alien; yet, still our humanoid kin, even if they have been genetically engineered or to be at one with an artificial-intelligence.
It is our future descendants who will have a vested interest in visiting their own ancestors to study and observe, just as our own scientists would be intrigued to observe a Cro-Magnon, to collect data and genetic material from. Your future descendants will also have the necessary 'Quantum Computing' power to create 'Ancestor Simulations' in order to download themselves into, or to otherwise 'browse,' of time-travel.  
There is another science fiction possibility. If you had an ancient civilisation existing 12,000 years ago, which had attained an equivalent industrial revolution, whose technology then quickly evolved, of similarity to what Nikola Tesla had rediscovered. Said civilisation would be 12,000 years more advanced than our own.
However, because of a catastrophic event involving a comet hitting the Earth, which had occurred 10,000 years ago, the advanced civilisation, which had the Vimana technology of flight and perhaps even space-flight capability, along with other technological achievements was utterly destroyed.
Scientists have determined that if the same catastrophe occurred now, nothing would survive of ones own civilisation, apart from the Hoover dam, future scientists would probably say is a natural phenomenon.
But what if some semblance of this hypothetical ancient civilisation had survived, going deep underground into underworld cities, or under the ocean and perhaps even space. You would then have a hidden civilisation surrounding you, which is 12,000 years more advanced than your own present civilisation.
You might say, "that's absolutely crazy!" If so, look to a stone age tribe in the Amazon, who do not know that your present civilisation exists, apart from seeing strange fixed winged thunder birds flying in the sky.