The Artwork depicts an alternate version of the Thirty-Second spirit, called Asmoday, who is listed in the medieval Playgirl grimoire of an 'Animus' fixation, entitled the Goetia, as well as other Hogwarts grimoires of Playgirl commonality. The Artwork is available as an Art print and a shirt design, etc, from my Redbubble Shop, if you are interested, Please Click Here.
I have otherwise depicted the spirit as an 'Anima' emanation, manifesting as a Succubus, to name, Asmodaya. She appears as a great Pirate Ghost Queen, who is a strong and a most powerful Pop-Surrealist Art Muse Witch. 
It is Creepypasta said of Discordian weaving that this lowbrow Genie of Pop-Surrealism had been prior released from her previous Solomonic gaol of an 'Animus' form when her brazen vessel had been discovered by the Connecticut Pirate named, Captain Kidd. He inadvertently opened up her phallic genie bottle when to have made a riotous grog landing upon the island of Coromos.
Kidd found Asmodaya to be very beautiful to behold of a freed 'Anima' fluctuation amidst his drunken Triangle Of Art Imagination.
His rebellious Pirate conjuration caused the 'Animus' fixated Conquistadors and their Puritan ilk's cannon balls to shrink within their closeted pantaloons.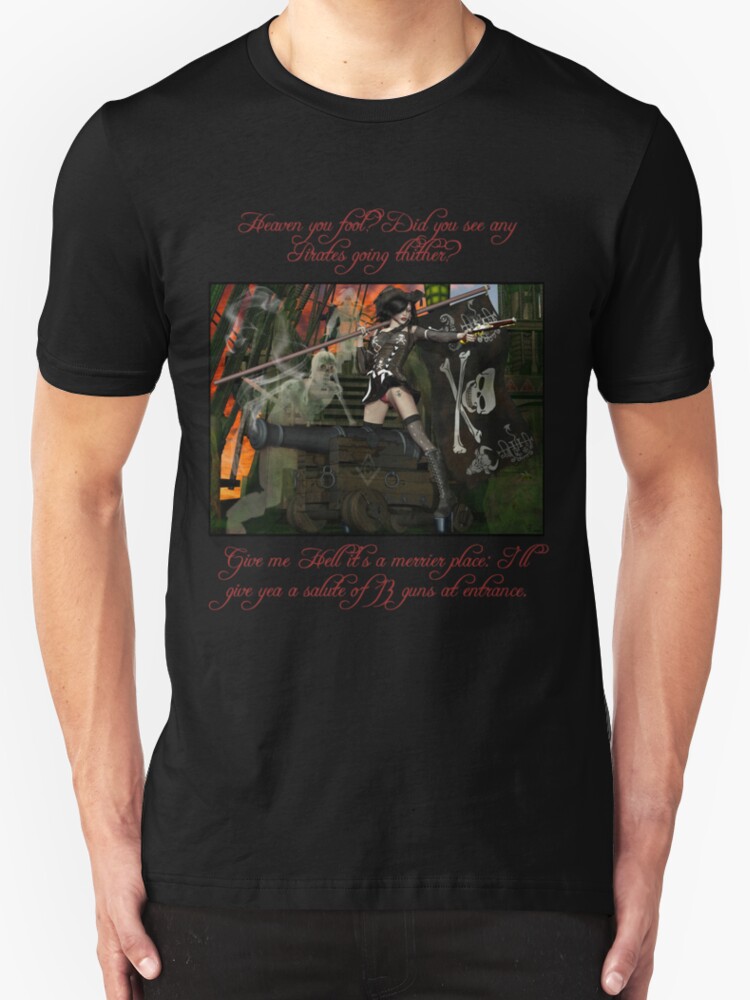 She appeared to Kidd as a salacious spiced rum vision, who was holding onto a Jolly Roger flag depicting three Heads; whereof the first is like a Bull, the second a Skull and crossbones, and the third like a Ram.
Asmodaya to have informed Kidd within his purple wet dreams where treasures could be remote-viewed, while he plied the seven Chakra astral seas of carousing Nereid's, under a menstrual blood Moon, in her Leviathan class Man-Of-War, which to give the visionary impression of a giant water spider.
(NOTE: The author Alan Moore, also had Surrealist vision of a 'browsing' spider, when to inadvertently access the collective unconscious focus upon the 'Animus' manifestation of Asmoday.
The collective unconscious of the masses can be programmed as well as nfluenced via symbolic stimuli, which is especially the case concerning religious symbolism.)
Many years later, by tortuous way of Freemason fortress Tortuga, Asmodaya's genie bottle came into the possession of the Art pirate, Salvador Dali, to whom she Voodoo related, while he was practicing his Paranoic Critical-Method, that the Seventh Seal Treasure of the 'Gebo' Rune (X) 'Crossbones,' represents the Nigredo trance of a Surrealist Artist.
The Nigredo trance is experienced when the dreaming 'Skull,' of a Surrealist Artist experiences the little 'phase' death of a conscious ingress into her treasure chest womb dream, via her ever welcoming hypnagogic keyhole of an inner Yoni Stargate. Dali to trance howl, "AHA!… I sea, see, Three plus Two, plus Two is Seventh Secret Gebo X, marks the treasure clit spot!"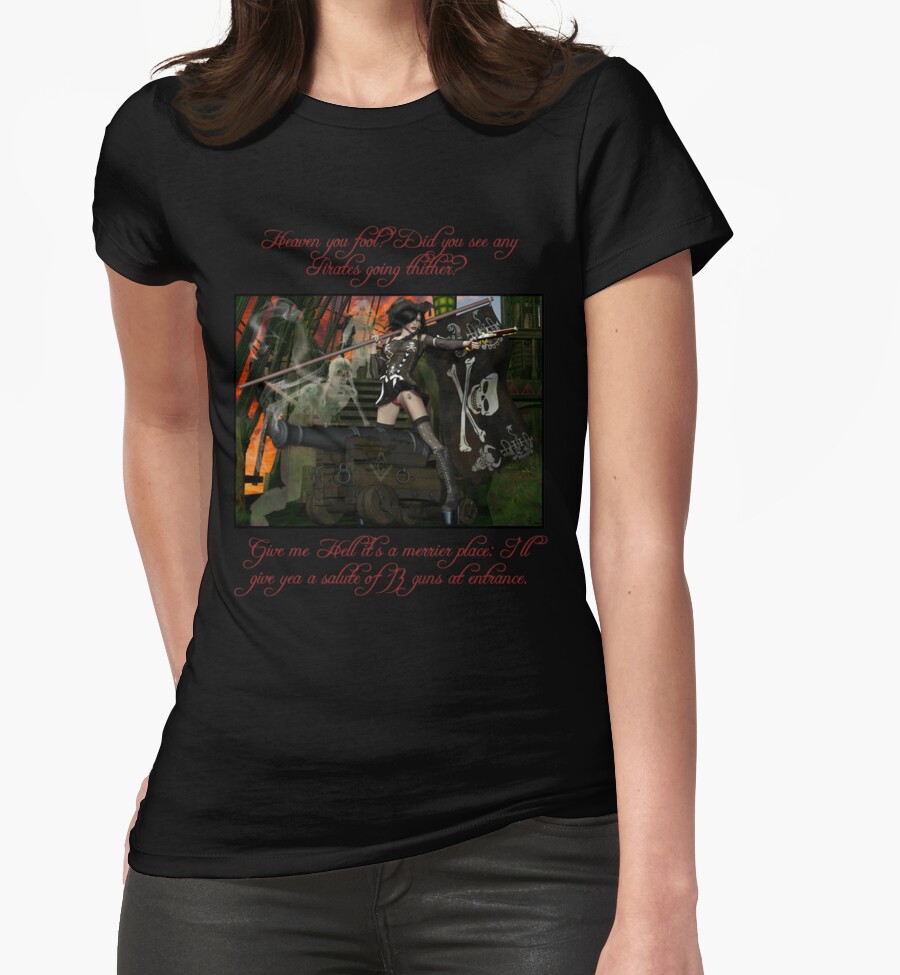 Some to say of hushed whispers that Asmodaya was the one time Muse of Aristotle, who left this world in 322 BC, and that she has now taken on fleshly form, who to have since been incarnated as the Artist, Molly Crabapple, whose Entartete Kunst Pirate ship of a Dr Sketchy's Anti-Art School is firing broadsides at the thought police of the politically correct Art establishment.
Dr. Sketchy's Anti-Art School (2010) from Silk Wasp Media on Vimeo.
Others to religiously disagree, who point out that Crabapple's star-sign is Virgo, whereas Asmodaya's sign is that of New-Age Hippie Aquarius, whose sixth-dimensional planetary sphere Chakra is Sol.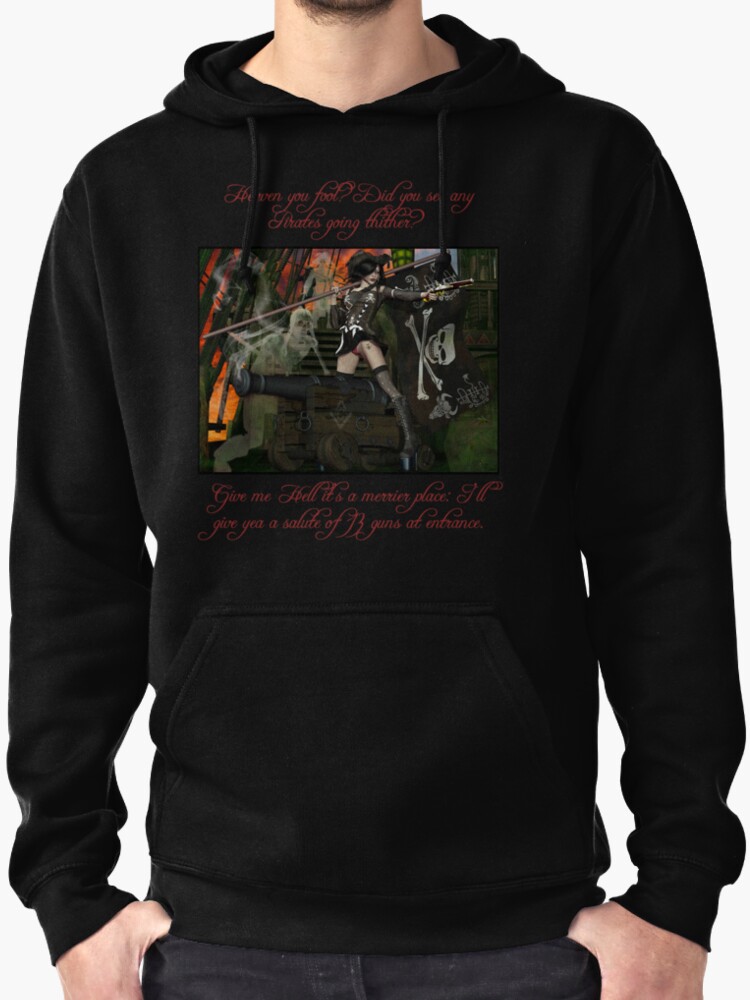 But most creatives to say, "Hell, what do the rebellious Brethren Of The Coast to care. We are of the Skull And Crossbones Art Society; Art is fluid, just as Magic is, one and the same of shamanic practice, while religion is statically traditional of fossilised dogma. So, trance hoist our Jolly Roger, let rip with Entartete Kunst Art Anarchy against the NWO Censorship, and Hex sink the Politically Correct Fascist Thought Police wherever the Gestapo informers be!" 
Whatever the case of a rebellious Asmodaya becoming a Crabapple hedge Witch of Surrealist sorcery, in order to conjure the protesting Night-Mare Pirate Art Muse of the Anarchist Arts into a microcosmic lucid dream, it requires a prior macrocosmic key meditation upon her visualised seal of a lock, which of binding, is etched upon her clit ring of virtues. 
If, however you far prefer religiously conjuring up the traditional 'Animus' archetypes out of the patriarchal Playgirl grimoires, you can otherwise imagine the Ghost Witch as being a Queen Bee High-Priestess, channelling her 'Animus' manifestation, manifesting as an Alpha-Male, Asmoday; for many a Witch has the biologically driven imperative hots for Illuminati Bad-Boy Incubus Asmoday, who is traditionally conjured up, to 'Spirit Chain,' bind him, as King Solomon once did, amidst their 322 Beehive womb lodges looking like the Pirates Of The Caribbean, Jack Sparrow.
Should a crafty Surrealist sorcerer be heterosexual of orientation, he can Chaos Magic utilise the Witches genetically hardwired infatuation, by internally assuming the 'Animus' guises of their Playgirl grimoires, such as temple builder Asmoday, for example, to thence assume of an Alpha-Male 'Avatar' within a microcosmic lucid dream, to then Act of Pirate Performance Art.
This will then magnetically attract the Witch wenches unto him upon a macrocosmic synchronicity.
(NOTE: Those of other sexual orientations can also utilise said technique of 'Love Magic' by gender tweaking the symbolism as required. But, then again, there be the commonality of the Playgirl grimoires to conjure from, wherefore, not much tweaking is needed!)
But the conjuring sorcerer had better get in 'Fifty Shades Of Grey' control of his Fallen 'Anima' first, which of an Asmoday counterpart is Asmodaya, who is a rebellious Shakti Art Pirate! As the ancient Hindu adage goes: "A God is not a God without his Shakti."
Should he not be lucid dream aware of his inner 'Anima,' let alone being totally in control of her inner (Succubae/Succubi) archetypes,' he will surely find himself being chained up as a crucified Beta-Male 'Worker Bee,' labouring to build temples for the Witches deified All-Father 'Animus!' Savvy!
However there are NO historical examples of Playboy grimoires listing the archetypes of the 'Anima' to lucid dream conjure, until I created such a banned Necronomicon.
The Artwork was used in my Art Book, 'Goetia Girls: Book Two,' which is available from Createspace and Amazon, along with Book One under my author's name, Faustus Crow.
Should you be interested in the Art print, or shirt design, etc, Check Out my Redbubble Shop, Please Click the image link above.