The eleventh Succubus archetype of the Fallen Anima, who is mantra named, Gusioni often manifests with, a space craft hovering over her like a UFO. She, like the others of her kind, does not come from this world. Gusioni is of an extraterrestrial species, called, Twi'lek, sometimes referred to disparagingly as 'Tail-heads', who are an omnivorous humanoid species originating from the planet Ryloth.
Gusioni will inform the conjuring Surrealist Artist that she fell to Earth long ago when she was fleeing Emperor Jehovah's tyranny. At the time Gusioni was fighting alongside princess Diana-Lucifera whose Rebel Alliance of fallen Angels rebelled against the stormtrooper Angels of the Galactic Empire.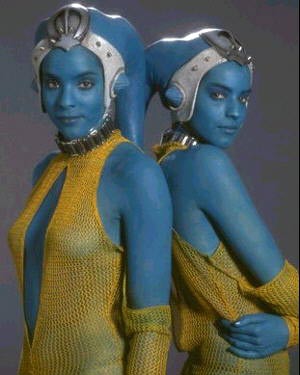 Holy-wood history to relate that the rebel Angels had fallen from the heavens when the theocratic Imperial forces were attempting to build a Death Star, which is now orbiting Saturn as a Moon called Iapetus.
Gusioni also communicates that the slave trade had been an everyday part of desert life on Ryloth for millennia and persisted long after its contact with the Republic sometime in 10,000 BBY.
Immigrant dancing girls were especially prized, and as migrant Twi'lek communities were established throughout the Republic and elsewhere, they found numerous eager markets.
The Twi'lek slave girls were often sold by 'contract,' as a feeble way of evading antislavery laws; some of whom attempted to escape their vile fate by entering the meat-grinder military.
"What! The legions of Imperial stormtroopers had Twi'lek females fighting in their ranks… no way! They're all males!" You might just cry out of a vented spleen to near erupt out of your ruptured anus.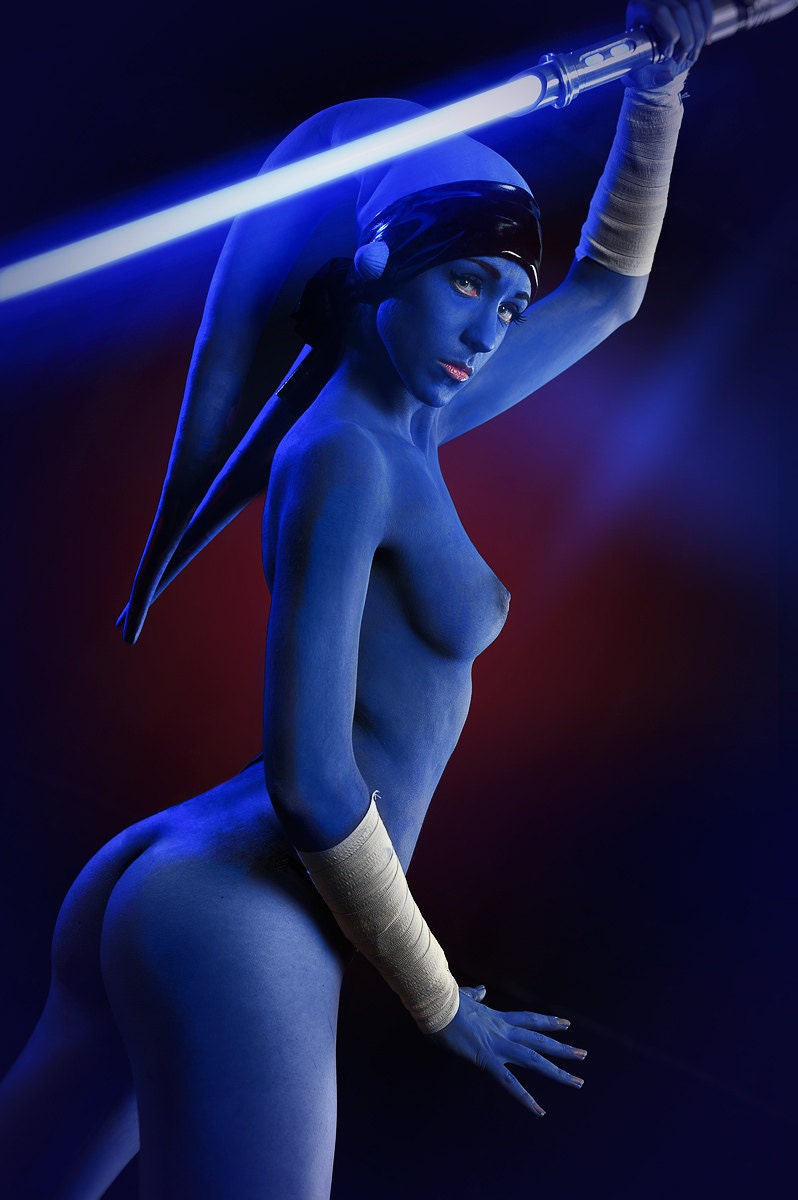 Well, what do you know. All of this occurred long, long ago, when the Earth was still frequented by dinosaurs. You may even smugly argue, "how did they get they're helmets on, then, with those cranial appendages flopping all over the place?" 
You'll be amazed at the technological know how of the Empire's heavily financed military industrial complex, which eats up all the standard galactic credits.
This is especially the case when getting away with stealing Twenty-One TRILLION standard galactic credits. What the Hell did they do with it all?
Anyway, female Twi'lek consorts and companions soon became a status symbol among the wealthy and the decadent elite throughout the Galactic Republic, and eventually the Galactic Empire. The secretive slave trade remained profitable all throughout Ryloth's history. Although the early slavers were Twi'leks. Over the years many crime lords migrated to Ryloth for a piece of the desert action, who were often subversively protected by Imperial tie fighter squadrons, when the Empire initiated numerous proxy wars.
The continual conflicts of a Orwellian forever war invariably created mass migrations of varying races who sought refuge on the over-burdoned developed planets. Wherefore, Twi'lek females of all professions eventually became a common, even ubiquitous, sight all over the galaxy, as Jedi (Djed) Witches, familiar servants, psychic bodyguards, telekinetic majordomos and Succubus sex slaves. Their near-human appearance made them less of a target of anti-alien prejudice than other races during the Imperial era of the mass surveilance Empire.
The conjuring Surrealist Artist will soon discover, in order to force Gusioni to do whatever is asked of her of an Art pose within his Triangle Of Art imagination, she has to be threatened with being eaten by a ravenous Rancor, which is a large carnivorous reptomammal, native to the planet of Dathomir. The Rancor has a perverse vore addiction for Twi'lek slave girls since their sweet flesh is very rich in (DMT) Dimethyltryptamine, which just so happens is also a drug of preference for many a leather clad Tie fighter pilot.
Should Gusioni become a Spirit-Chain vore meal of a Rancor, she is then rapidly replaced by another Twi'lek version of Gusioni, to seer via the third eye, who is less rebellious against her conjuring Surrealist Artist. That's if your pineal gland hasn't been calcified by sodium fluoride, which has been eugenically dumped into your drinking water by the Empire.