The above Pop-Occulture Art Print, which is available from Saatchi Art is an alternative version of the Fifty-Sixth Succubus archetype of the Fallen 'Anima,' who is Mantra named Gremory. She is seen to emanate from the planetary Chakra sphere of Venus. (Click the Artwork above for the Saatchi Art Print.)
Gremory is usually described as being a male entity who assumes a female form. Gremory is specifically listed in the medieval Playgirl Grimoire, entitled the Goetia, which of a Patriarchal focus lists 'all male' archetypes of the deified 'Animus' made as a God/Devil.
(Note: One of these listed spirits is called 'Valak,' the Viral-Meme media machine of Holy-Wood depicted as a pasty-faced transgender Marilyn Manson Nun, in the film, 'The Conjuring.' However, Valak is classically depicted as a little Choir Boy, the closeted Monks to have conjured in their sweaty cloisters.)  
I have otherwise depicted Gremory as a Succubus archetype of he Fallen 'Anima,' who is of similarity to what a Tibetan Tantric Buddhist terms as a Dakini.
(Note: The utilisation of the Nun (High Priestess) motif is in accordance with the classical description of Gremory, apart from the common Playgirl grimoire emphasis on depicting Gremory as being a transgender Marilyn Manson Nun. In other words, 'The Conjuring' film got the conjured symbolism wrong, and what's more, when to reverse the 'Animus' fixated Valak symbolism to that of an 'Anima' (as in a Playboy grimoire) expression,' Valak would then manifest as a salacious Catholic Schoolgirl!)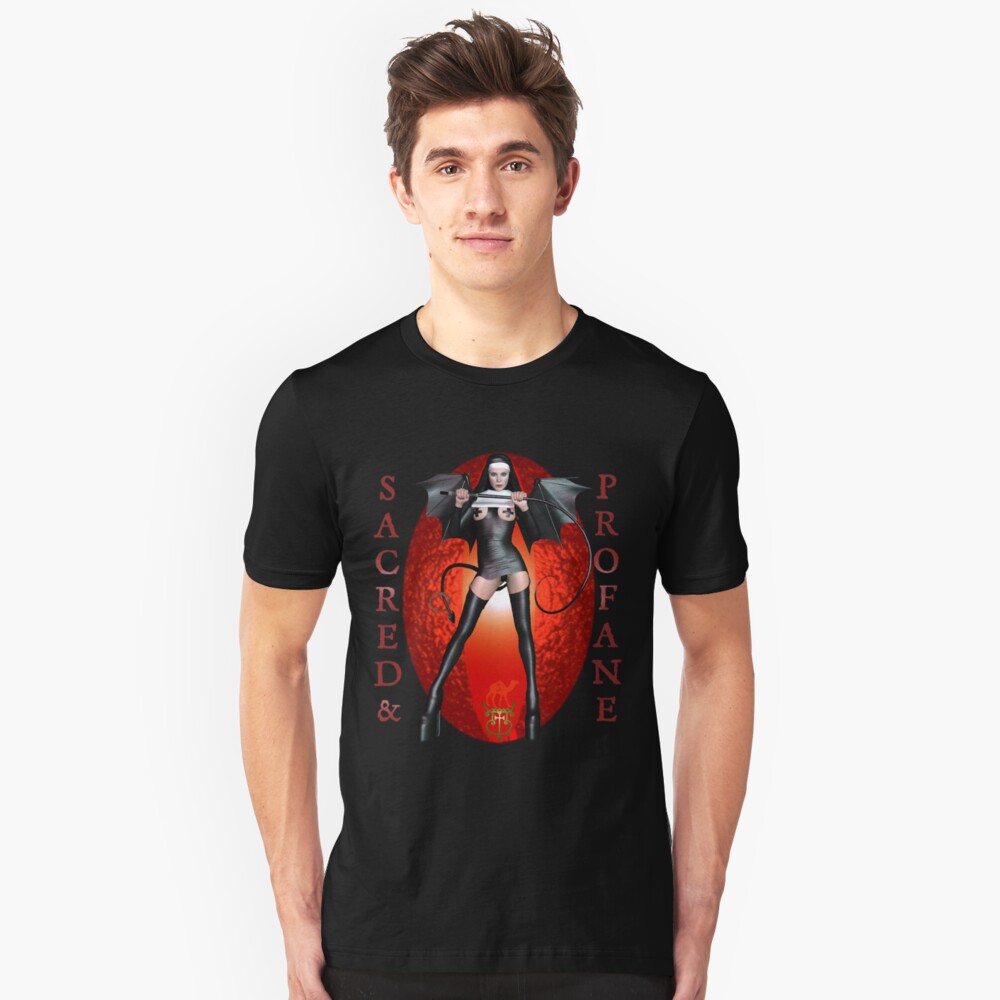 A Dakini is seen to have vampire tendencies, who as a ghostly Witch haunts the periphery of your Surrealist dreams.
The psychologist Carl Jung would term the (Succubus) Dakini as being an inspiring Art Muse emanation of the 'Anima.'
However, Tibetan Buddhist Shamans practice conjuring (Succubi) Dakinis into their eroticised (introverted five senses/inverse pentagram) dreams, wherein a Dakini enables a Shaman to become (sixth-sense/sexagram) lucid of awareness.
Wherefore, Dakinis are considered to be personifications of inner Wisdom, and when they visit a dreamer, upon awakening, the dreamer notes down their (Wisdom [lucid] Dream) visitations within a dream diary.
When conjured into a lucid dream, Gremory manifests as a Pop-Surrealist Nightgaunt Nun, who is an Entartete Kunst Art Muse stands betwixt the hynagogic trance pylons of the Sacred and the Profane.
If you are interested in acquiring the shirt designs, etc, Check Out my Redbubble shop. Please Click The Link Below.