The name of Athens is derived from the name of its patron Goddess Athena. (The above A4 size Artwork is featured on Erotic Mad Science.)
Around the time of the fall of the Mycenaean civilisation, which was devastated by a ravaging famine and plague assailing Greece and the then known world, one of the early Kings of Athens was King Leos.
King Leos bloodily sacrificed his three daughters in order to drive the climate-change catastrophe away from Athens.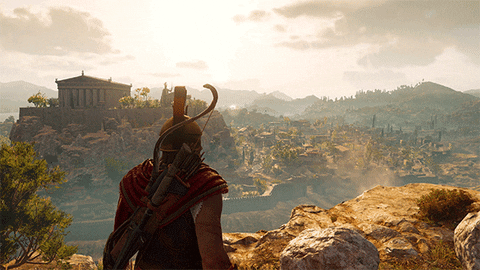 A sanctuary called the Leokorion, was constructed in the Agora in honour of the three (Charites) daughters of King Leos, whose sacrifice is said to have saved Athens, whereas Mycenae fell.
King Leos is also the son of Orpheus, who, like a Shaman attempted to save his wife, Eurydice from the infernal underworld.
Orpheus is said to have established the worship of the Goddess of Witchcraft called Hecate in Aegina.
Orpheus also brought the worship of mother Goddess, Demeter Chthonia and her retinue of deathly Kóres Sōteíras, which means, Saviour Maidens to Laconia.
 The three daughters of King Leos were probably Kóres Sōteíras.
King Leos is said to be the father of the titular character of Sophocles tragedy, Oedipus Rex.
The play was first performed in 429 BC, which was a huge success.
In the play Oedipus is destined by the deities of Olympus to kill his father and then marry his mother.
He unknowingly kills his father, King Leos, in a fit of road rage.
After solving the riddle of the Sphinx, Oedipus becomes King and unknowingly marries his mother, Jocasta.
When he discovers the truth, Oedipus gouges both his eyes out and proceeds to live in self-exile.
The ancient Greek's sure knew how to tell Horror stories.