FALLEN ANIMA
Falling down the Rabbit hole, a subway infernal, travelling the Tarot tunnels without moving
'Hypnagogic' of a trance jolt, awakening within a rebellious Faustian dream, dreaming lucid unto a new 'Dawn Chorus'
Fallen Anima catching the Seer eye; her politically incorrect Succubus archetype, inspiring as a Chaos Magic Art Muse
She drops her Ankh bag knowingly, within which there be her banned Apple of self-knowledge, to fall along the dystopian 27th path of the Kabbalah, betwixt the lightning struck towers
Into her informational labyrinth to thence Buster Keaton go from Yesod 9 to Da'at 11, Maya Matrix style
Whereas others commonly 'Traffic' mind conjure up a Big-Brother Animus to deify of centralist politics
Who 'Not-The-News' worship their deified Animus as a God and Devil of an Orwellian Sauron eye, which watches all within the Spartan Military Industrial Complex of an Oily New-World-Order Eden
Hence, a certain 'symbolic interface,' manifesting within quantum computing dreams is considered as being revealingly dangerous. Wherefore, its symbolism has been banned as being a politically incorrect Lilith Apple!
NOTE: Whenever a heterosexual female is asked to imagine her ideal male partner, she is conjuring up an archetypal aspect of her Animus within her imagination to thence dream about.
Whenever a heterosexual male is asked to imagine his perfect idea of a female partner, he is conjuring up an aspect of his Anima, within his imagination to also third-eye dream of.
The Animus and Anima are not mere Jungian concepts, they are psychological realities, which are entwined with your biological imperative to procreate.
All life is driven towards replicating in order for a species to survive and evolve. Carl Jung's description of the Animus and Anima tends to be very convoluted of esoteric terminology, which might have been his way of hiding what he had discovered, due to its far reaching ramifications.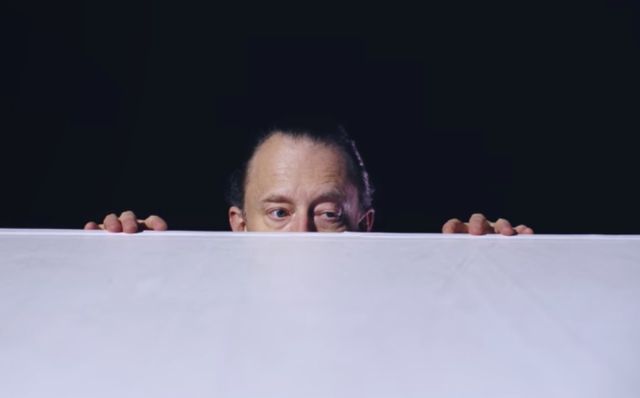 This is especially the case concerning the three gender based monotheistic religions and their Oily political agendas. Jung did not want to end up being tarred and feathered by an outraged public, who, of a prior age would have burnt him at the stake. Although, it might have been the case that he had missed the simplicity of it all, who otherwise preferred the safety of turnstile complexity.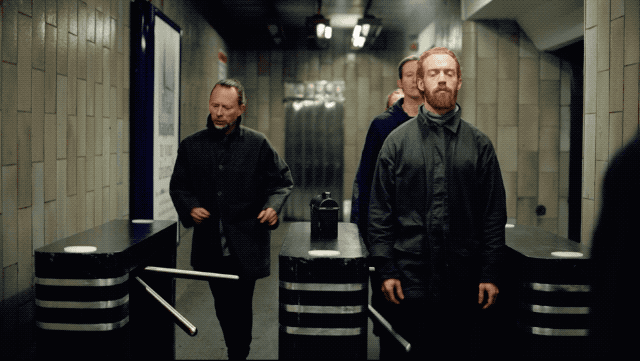 Carl Jung was not the first to have discovered the psychological/biological realities of the Animus and Anima, though he was the first to have scientifically described their archetypal influence upon the psyche. Many of the animist orientated shamanic cultures already explored the 'balanced' relationship interactions of the Animus and Anima within their myths, in which Animus/Gods and Anima/Goddesses of varying sexual orientations copulate all over the place. 
When first getting into a relationship, the attraction to a potential partner is heavily influenced by the inner archetypes of the Animus and Anima. The subconscious influence of the Animus and Anima initiates the phenomenon of falling in love at first sight.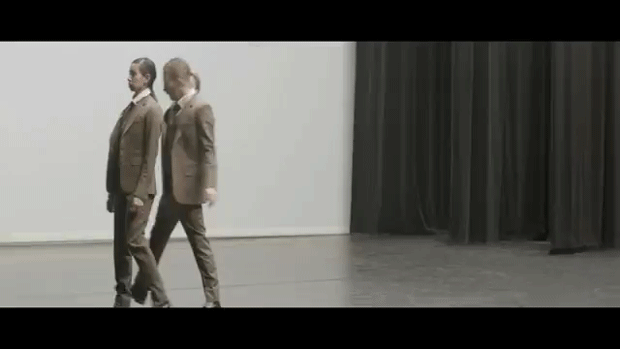 It is unwise to unknowingly project the Animus or Anima upon a prospective partner, since another individual is unable to become what has been projected; this can lead to all sorts of relationship problems.
A woman is intutively aware that the sexuality of a male is in the main visually excited by her erotic Muse presence, and that his imaginative capabilities of artistic visualisation have to be eventually 'tamed, controlled' and redirected towards her, due to the inner conjurations of his Anima within his psyche, which make his (Chakra/gland) 'Unicorn' Horn erect.
Wherefore, the Anima within the male psyche is eventually transformed into a Virgin Mary. This is easy to achieve via subversive social-engineering by utilising the controlled mass-media machine, since most males are totally unaware of the existence of their Anima, whose Succubus Muse archetypes light up the tool making part of his Horned brain.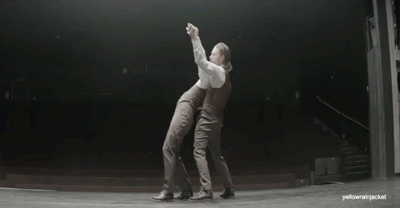 Whence you have the Beauty and the Beast symbolism of a 'Unicorn' (Beast) laying his Horn in a (Beauty) maiden's [Feminist] lap, who then rides him, wherever she desires to go, and all because he unknowingly projected his Anima upon her. It's all hard-wired biology at the end of the day.   
As for the bigger picture of a mass-mind projection, one has the monotheist fixation upon the male gender, which is a Fifty Shades Of Grey deification of the Animus as a God/Devil. When you have an overriding religious/political focus upon a particular gender, it invariably has an underlying sexual orientation; it's biological; whence one has the symbolism of Babalon riding the Horned Beast. 
The monotheistic fixation upon the deified Animus has castigated the Anima and her legions of Succubus (Goddess) archetypes into the politically incorrect pit as the Entartete Kunst Fallen, to verily censor and ban as being mere heterosexual 'male-gaze' porn; this collective herd-mind-control process continues. 
Basically, the heterosexual male psyche in particular, can be manipulated, influenced and controlled by subversively manipulating the archetypes of the tortured Anima.
I am not saying that Feminist politics is manipulating the male psyche. It is more of a case of certain intelligence agencies have hijacked Feminist politics, along with the New-Age movement since the end of the Vietnam war era by infiltrating the paper strewn universities.
Both of these movements had first stemmed from the universities, which were at the forefront of the anti-war protests that brought down the puppet government of the Military Industrial Complex.
The intelligence agencies have since worked towards negating any further anti-war protests by weaponising minorities, without them realising what is going on.
This has led to the negation of free-speech, censorship and the initiation of draconian totalitarian/fascist laws being implemented, along with dividing and conquering the masses.
The masses then become drawn into subversively engineered PsyOp New-Age protests about gender issues of a 'distraction,' while numerous Oily wars are being waged around them, whether they be economic wars, utilising crippling sanctions or that of hot wars using the bombing facade of bringing democracy to Oil rich lands, which invariably leads to the mass migration of peoples.
Some years ago, you had Band Aid, which was founded in 1984 by Bob Geldof and Midge Ure to raise money for anti-famine efforts in civil war torn Ethiopia, although most were unaware that the Ethiopian crisis was being caused by a civil war. At the time the Ethiopian dictator, Mengistu, was backed by the the now defunct Soviet Union. While the civil war raged and its associated Western proxy-wars with the Soviet Union caused mass famine, Band Aid raised public donations by releasing the song "Do They Know It's Christmas?"
There is presently a humanitarian crisis in Oily Yemen, which is far worse than what had occurred in Ethiopia. There is no protesting Band Aid equivalent for Yemen, which is probably due to the music industry being heavily controlled since the late 60's. In other words, a musician who toes the corporate owned controlled-media line, will be fine, attaining fame and fortune for a time.
If however, a musician rebels against the engineered mainstream, said musician will be promptly ignored. Any musician who becomes involved in protesting about Yemen will have to highlight the American support for dictator Ali Adullah Saleh, whose civil war has totally wrecked Yemen since 2014.
Yemen's neighbor is Oily Wahhabi Saudi Arabia, itself among the region's cruelest dictatorships and a staunch U.S. ally, became nervous in 2015 about the outcome of the conflict, and with support from nine regional Oily allies, began subjecting the country to a punishing barrage of airstrikes, along with imposing a blockade, which ended the inflow of food and supplies to Yemen through a major port.
This has led to the worst humanitarian crisis this century, leading to an ensuing mass migration of peoples… So, where's anti-war protesting Band Aid? The sad truth is, Band Aid was being subversively utilised by war profiteers, profiteering from a a forever war and its mass-migrations, who considered Band Aid to be their financially lucrative Christmas present.  
As for the PsyOp engineered Band-Aid protests over gender, whose protesters might consider the Animus and Anima to be anathema to their nigh Orwellian New-Speak, the Animus and Anima change over symbolic roles for those of different sexual orientations. 
NOTE: Thom Yorke's film, Anima, which is directed by Paul Thomas Anderson, is set to three songs: Not the News, Traffic, and Dawn Chorus, of a 'threefold coercion of the dream.' The 'threefold coercion of the dream' is associated with the Nigredo stage of hypnagogic trance ingress into the (Not the News) dream. Then one has the Albedo stage of becoming consciously aware within a (Traffic) dream. This then leads to the Rubedo stage of Hypnopompic egress out of the dream, when to (Dawn Chorus) awaken.
The Nigredo, Albedo and Rubedo of alchemical colours, Black, White and Red, are also known in Hinduism as the three Gunas, which are the three colours of Shakti, the psychologist Carl Jung would otherwise call, Anima. The manifestation of the Anima in the film is played by Dajana Roncione who is Yorke's (Shakti) girlfriend. 
MAKE LOVE, NOT WAR!      
One Response to "FALLEN ANIMA"
This is an answer for Taliesin and Aimirgin:

No snazzy IPhone to own, nor having a Hollow-Wood Avatar to hide behind; it is definitely not my cashless-society 'Traffic' scene, playing 'Not The News' Samsara games, where everyone desires to dystopian know the private ins and outs of ones base-Chakra, to thence Black-Mirror gossip about.

Although others have taken Instagram snaps of me, while zipping around Avebury Leys. No doubt said fuzzy snap-shots caught in Ouroboros time, are frequenting the Wyrd-web in shadowy places; but more likely, gnarled prints are being nailed to Guy Fawkes Voodoo dolls by raging Maenads to thence burn atop of ritualistic fires.

However, at some Alchemical juncture I might decide to 'Dawn Chorus' draw and paint some hyper-sigil self-portraits.

As for the quantum computing phenomenon of dreaming, which I have extensively explored, it has always gone hand in hand with my Art.

For example, the Surrealist Shaman, Salvador Dali, proactively harnessed the power of dreams. Dali incorporated several systems of dream control into his Art methods.

Of his many Shamanic techniques, perhaps Dali's most famous is the 'Slumber With A Key,' the Surrealist author H.P. Lovecraft would call, the 'Silver Key,' which allowed him to Hypnagogic access the Necronomicon realm of dreams where Spirits (archetypes) roam.

Art is indivisible to Sorcery, they are one and the same of Shamanic practice.