LEGION WORLD KILLER
The King In Yellow, having yellow eyes, Robert W. Chambers, to know as his Shadow King, who peruses 'Aubrey' Beardsley's Yellow Book; while H.P Lovecraft dreamt of Leng, which of a rough land, the Iberian's call 'Plaza.'
The King In Yellow, Shadow King, the Elf, Alberic be, whose name means, Fair Ruler Of The Little People, the Animus fixated Christian's later knew as their Devil.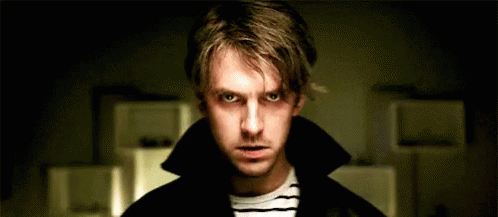 Though a disenchanted convent schoolgirl Witch-Nun called Christina, may rip off her habit, and Tantric dance before Alberic, to otherwise call him 'Aubrey.'
But then, the name of 'Aubrey' is originally derived from 'Alberic.'
The King In Yellow, Shadow King, Marlowe's and Goethe's, Faust to conjure up as an Alberic, to name, Mephistopheles, whose planetary correspondence is Mercury of Yellow eyed colour.
The King In Yellow, Shadow King, Faust, to have conjured him as his monster, Mephistopheles. But why? Many would usually answer, "because he is barking mad!"
But the truth be, that The King In Yellow of a Shadow King and that of its dualistic counterpart of a God, is a viral-meme parasite, which of an UR ziggurat egregore rides the brains of many an indoctrinated male.
The question is, will he ever see the dark truth of its ongoing brainwash down the generations?
The King In Yellow unto Shadow King be an archetype of the deified Animus, made as a God and Devil, which resides within the psyches of all protesting females, whose Queen Bee Beehive of a Pyramid psyche points at Star Trek Orion.
The King In Yellow, Shadow King, many would consider to be a male hunter of the Orion constellation, whose criminal syndicate of toxic males is commonly believed to be enslaving dominated women down the Fifty Shades Of Grey ages. Women are said by Hollywood relationship gurus, to come from meek and mild Green sphere Venus, who would not harm a Martian fly.
But such is an illusory facade, the deeper symbolism actually reveals the Animus projection of huntress woman, whom makes a man as an unknowing hive-mind slave, who be her worker-Bee.
She hates to love, loves to hate, the Alpha male beast; she, as a Babalon ever seeks to Bene Gesserit tame, and when Beta tamed, she looks to another Alpha male beast to ride. The King In Yellow, Shadow King, of a deified Animus made as a God and Devil, blinds the man from seeing his Anima, which has been castigated out of the symbolic equation as the Fallen.
But should he desire to seer her, to thence conjure amidst his Triangle Of At imagination, he is then enabled to free himself from the parasitical viral-meme chains of the deified Animus.
His thoughts, then to mutate beyond the religious/political cultural-construct of the deified Animus and its symbolic Matrix.
The alchemists called the fifth element the Anima-Mundi, meaning World Soul, Carl Jung to have termed as the Anima, who be the quintessence of erotic desire, as well as being the symbolic interface with the collective unconscious dream.
The Hindu knows the Anima as Shakti, who manifests as a sexy dark haired girl, sitting astride the lap of a lord of Yoga, whom to dance as Shiva. As the ancient Hindu adage goes, "A God is not a God, without his Shakti." 
A lord of Yoga knows how to mutate his consciousness into other arenas of perception, by assuming the Avatar guises, of alternate-selves within quantum computing lucid dreams; whence his shaman name is Legion.
A Tibetan Buddhist terms the alternate-selves as being male role-model raging Buddhas, and each raging Buddha is copulating with a female aspect of Shakti, called Dakinis, whom empower the raging Buddhas.
The Dakinis can be conjured within lucid dreams as (Succubi) Succubae, when to consciously impregnate the (phase) hypnagogic hymen veil of Nigredo trance.
Alas, the monotheistic paradigm of the deified Animus made as a God and Devil, has cast the Anima and all her Succubae Great Old Ones into the pit of a politically incorrect Hell as being Entartete Kunst sexist. The war upon the Anima, which resides the male psyche continues!
The King In Yellow, Shadow King, of the three deified Animus big-business cults, would be overthrown, along with all their neuro-marketing monotheistic works to fall, across the globe, when its illusion is killed by the World Killer.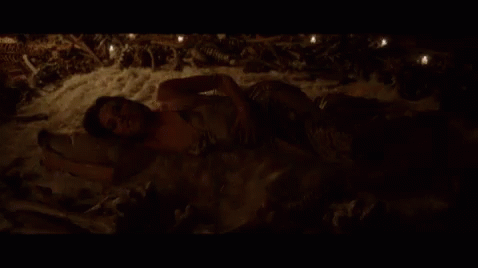 Such to occur when the mutated Shiva consciousness of a Faustian Legion, conjures up his fallen Anima as a sexy lost girl 'Aubrey,' who has a wicked sense of humour, to mantra name, Mephistophina.
NOTE: FX and Marvel Television announced in October 2015 a new collaboration to create a television series, which is loosely based in name only upon the X-Men character (David Haller) Legion. The comic character of David Haller is in turn loosely based upon Harry Haller from Hermann Hesse's surrealist Jungian novel, Steppenwolf. 
Noah Hawley was signed on to write and direct the pilot for FX's Legion who wanted to show David Haller as an "unreliable narrator", including mixing 1960's psychedelic design with modern-day elements, and filming the pop-surrealist series through the principle character's distorted view of reality. The eight-episode first season of Legion first aired from February to March 2017, which received critical acclaim.
Lenore "Lenny" Busker (portrayed by Aubrey Christina Plaza) is David Haller's friend with a history of drug and alcohol abuse. The name of Lenore is the short form of Eleanor. This was the name of the departed lover of the narrator in Edgar Allan Poe's 1845 Corvid poem 'The Raven.'
As for Busker, it is a common term for a person who performs music or stand-up comedy entertainment in the street or another public place for monetary donations. Eleanor is derived from Alienor, a Provençal form of the Greek Helenē, which is derived from the element ēlē, meaning, light, torch, and bright.
Aubrey is an English given name. The name is a Norman French derivation of the Germanic given name Alberic, which consists of the elements, Alb, Alf "Alf" and ric, "power", with the meaning of "Fair Ruler of the Little People".
The Germanic, Alb is generally agreed to be cognate with the Etruscan Alp (also a name for a Succubus) and Latin Albus, which means white. It is also a name given to a vestment worn by a priest. You also have Icelandic álpt. These all come from an Indo-European base albh-, which are connected with the idea of light, torch, bright, and whiteness.
The (Aubrey) Elves were originally seen to be female entities dressed in white, who are made out of (Eleanor) light as well as being associated with singing strange (Busker) melodies, while creating faerie-circles on (Plaza) rough ground, with their Tantric dancing.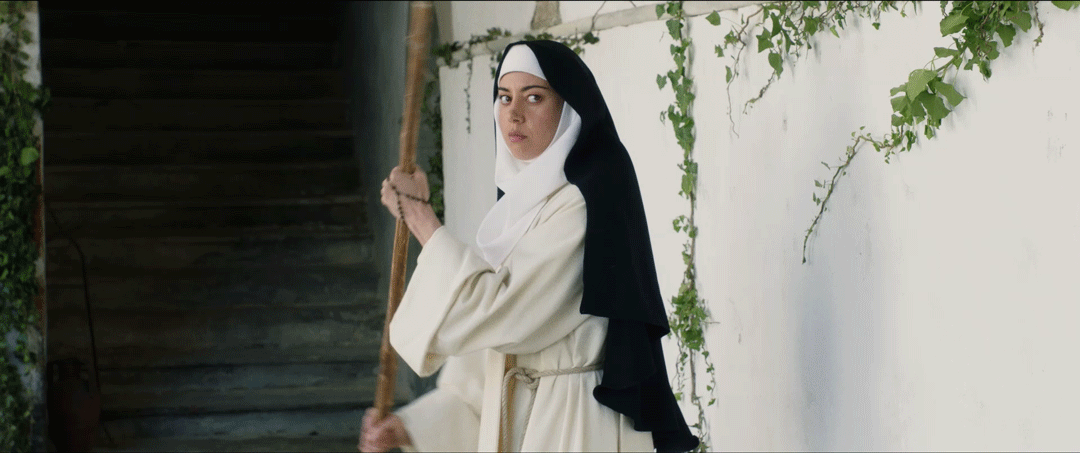 Their erotic dance would shock a Christina Nun, although she might just join in, should Christina be a Witch, having a wicked sense of humour.
Plaza was cast in February 2016. Busker was originally written for a middle aged male, until Hawley met Plaza and rethought the character. Plaza insisted that the character's dialogue wouldn't be rewritten for her, instead, she decided to to play the character as both male and female. You could otherwise determine that she is playing the part of the Fallen 'Anima.'
This led to Busker "making crass remarks about women and muttering vintage phrases". Plaza's inspired performance, which she described as kind of "unisex, androgynous", was inspired by the Aleister Crowley fan, David Bowie. Although Bowie lean't more towards feminising the Animus projection of his adoring female audience.
While preparing for her E-Lenore role, Aubrey decided that her Busker hands would be covered with small sigilic henna tattoos.
The henna tattoos had to be ritualistically applied every day before filming her Performance Art magic, when to Catwalk as an Elf across the Plaza.
One Response to "LEGION WORLD KILLER"
This is an answer for lug54:

I presume you are referring to the Anima of a subject!?

If so, look to the works of 'Carl Gustav Jung,' which have been published in French.

However, Jung's investigation of the Anima and Animus is rather esoteric, along with others who follow his work.

You will have to utilise your own common sense to grasp what the Anima and Animus represent. For a male, the feminine archetype of the Anima is conjured up whenever he imagines his idea of a perfect female partner, or a certain type of woman to avoid, etc, should he be heterosexual of orientation.

A heterosexual woman likewise does the same, when conjuring up her Animus of an imagined perfect idea of male partner, or one to avoid, etc.

There is no singular book, which covers the subject of the Anima and Animus.

Hermann Hesse's Jungian inspired novel, entitled, 'Steppenwolf,' might be a good place to start, since the surname of Legion – David Haller was derived from Steppenwolf's main character, Harry Haller.

As for other subjects, such as (Succubae) Succubi (female archetypes of the Anima), you will have to research various books covering, Hinduism, Tibetan Buddhism, pre-Christian belief systems of ancient Europe, Hypnagogic trance, the Old Hag Syndrome and Siberian Shamanism in particular; the list is endless, covering varying cultures.

Best start by seeking to attain a personal experience of a lucid dream; wherein you can encounter your conjured subject.

Failing that, check out the book, 'The Way Of The Shaman' by Michael Harner as well as 'Shamanism: Archaic Techniques Of Ecstasy,' by Mircea Eliade, and 'Dreamtime And Inner Space' by Holger Kalweit.

The books by Carlos Castaneda are also worth looking into, such as his third book, 'Journey To Ixtlan.'

As far as I know the mentioned books can be obtained in French.