THE CONJURING 2 OF VALAK
Valak is otherwise called Valu, Ualac, Valax, Valic or Volac in the classical Grimoires, who is usually described manifesting as a little naked boy, having angel wings riding a two headed Dragon.
The classical image of Valak is based upon the ancient Greek deity called Hermes, the Roman's named as Mercury, who wields the Caduceus, made up of two entwined serpents, which is otherwise described as being a two headed Dragon in the Grimoires.
Valak is also described as being the 62nd spirit of the Goetia, and a Great President, which of a Cabbalistic title refers to the planetary sphere of Mercury and the Sephira of Hod. As for the (two headed Dragon) Caduceus, it symbolically refers to what a practitioner of Yoga terms as the arousal of the (fire snake) Kundalini Shakti; hence Valak's association with snakes, which is otherwise, mundanely interpreted as the remote viewing discovery of enemies.
The Grimoires are commonly populated with an all male pantheon of entities, whether they be angelic or demonic; there are no historical examples of Grimoires listing female entities whatsoever, apart from the Goetia, mentioning a couple of female spirits out of "72;" but they are described as being primarily male, who have assumed female form, which is indicative of a symbolic brainwash.
Whereupon I have rebelliously 'Conjured' up Valak as a 'Schoolgirl' Succubus of Entartete Kunst Artistry, who is an aspect of the Fallen Anima.
At the end of the day, the practice of Art is indivisible to sorcery; both the Artist and Sorcerer 'Conjures.' In fact as you are reading this, you are subconsciously 'Conjuring' symbolic associations with the words you consciously read, just as you do so when you speak.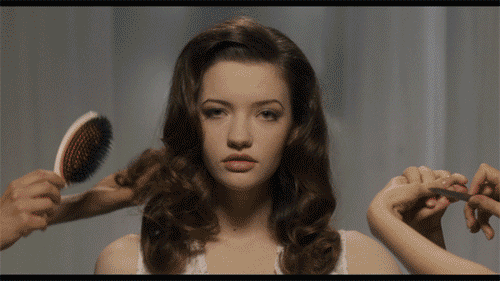 This subconscious associative process of 'Conjuring' is what the science of neuro-marketing seeks to influence, via the manipulation of emotionally charged symbolic stimuli. The science of neuro-marketing is nothing new; its science is based upon what religions have been doing throughout human history.
For example, in ancient Rome, you had an 'Anima' expression of a Goddess called Diana-Lucifera. The Goddess Diana-Lucifera was later transformed into a male entity, to name, Lucifer by the Christian's as their horny Devil of a machismo Satan, whose symbolic focus is an all male pantheon of an 'Animus' fixation.
(NOTE: The Animus is an inner archetype, which is conjured up by a heterosexual woman, whenever she 'imagines' her perfect male partner. Her Animus determines what she is attracted to in a man. Likewise a heterosexual male conjures up his Anima, when 'imagining' his perfect female partner. The Anima determines what he is attracted to in a woman. The Animus and Anima are associated with numerous male and female archetypes. For example, women are generally enamoured with certain Animus archetypes, such as the Vampire, Werewolf, Pirate, Doctor and Billionaire; most of whom are of the Bad-Boy (Devil) type.
As for monotheistic religion, you have a Good-Guy Christ who invariably gets Crucified, while the Bad-Boy Devil gets all the Horny fun, along with having a fixation upon the [Billionaire] All-Father. However the present social-engineering of society has targeted the Anima within the male psyche, by making heterosexual males in particular feel guilty about their own sexuality. This is an ongoing process. It has been occurring for a very long time, which appears to be associated with the subversive psychological conditioning of the male psyche. The reasoning behind it, is population control. Hence the Anima and her archetypes have been systematically castigated out of the monotheistic paradigm. As for those of differing sexual orientations, the Animus and Anima swap over symbolic roles.) 
As for 'Conjuring' Valak as a schoolgirl, many of you might think that this is just plain crazy, let alone very kinky, whether you be of a Biblical mindset, a traditional occultist or a skeptic. However it is not that of a mundane projection upon the flesh, it is otherwise that of a conscious Conjuring of an Anti-Viral-Meme within the imagination, rather than allowing others to Conjure up a neuro-marketing 'Animus' fixated Viral-Meme within one's mind.
It is no crazier than the classical symbolism of a demonic Cherub haunting the closeted Vatican, or that of 'Conjuring' up Valak as a transgender Nun, which of associated symbolism is very much at the social-engineering fore of present day gender politics.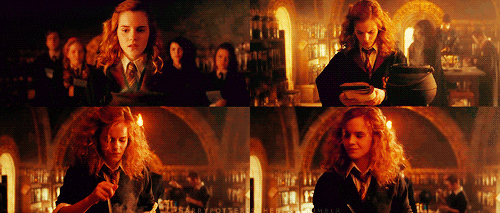 The reasoning behind the schoolgirl motif is because I am employing symbolic logic to create an Anti-Viral-Meme. Valak originally refers to a little boy of a Hermes. The feminine version of the name of Hermes, is Hermione.
This then leads you to the symbolic association with the modern icon of Hermione Granger, who can be esoterically associated with intelligence increase and accelerated learning, should you Artistically apply the symbolic correspondences of the grimoires to mercurial Hermione.
This being one of the reasons why Valak was conjured in the first place, who revealed hidden treasures within you concerning activating the junk DNA of the (Caduceus) double-helix, as well as referring to remote-viewing hidden treasures across the globe, or to otherwise 'seer' the Kundalini (serpent) energy (aura) signatures of others.
However, as for Valak's serpentine association, it would Pop-Surrealist lead to the house of Slytherin. The employed Hogwarts symbolism sounds hilarious doesn't it.
Let's say its a case of Discordian humour, which a Heyoka would contrary-wise utilise as an Avadhuta. But it is not scary enough for those who enjoy indulging themselves in fear. But then I am not into living in fear; are you?.
Basically, the Artistic 'Conjuration' of Valak as a Hogwarts Schoolgirl Succubus is to negate the all male 'Animus' brainwash, which of a gender focused paradigm is facilitated further by inducing a state of fear.
You could argue that the symbolic transformation of Valak into a Nun, as featured in the 2016 American supernatural horror film, entitled: The Conjuring 2, directed by James Wan, is also a rebellious symbolic reversal.
Not quite; Wan's version of Valak is a transgender Nun in the film. I don't think Wan is into rebelling against the 'Animus' fixated paradigm of the real life demonologists, Ed and Lorraine Warren.
Although, perhaps Wan is rebelling, since the character actress Bonnie Aarons, who is also a mercurial writer, plays the part of Valak. May be Wan is attempting to create a neuro-marketing ghost Nun Viral-Meme Tulpa.
Anyway, both Ed and Lorraine Warren were devoutly religious, whose characters are featured in both The Conjuring movies, which cater to a mostly religious audience, who, at one time, long ago, got their 'Salem' entertainment out of torturing, burning, drowning, stoning and hanging Witches.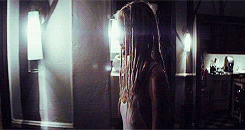 As mentioned prior, the classical Grimoire of the Goetia, lists a few female spirits. But they are depicted as being essentially male entities in disguise. This perpetuates the all male 'Animus' paradigm of a religious foundation, as described in all the Grimoires. In other words, you are surrounded by a symbolic Matrix, which is self-perpetuated because of your indoctrinated beliefs.
The Conjuring 2 film was written by Carey Hayes, Chad Hayes, David Leslie Johnson as well as Wan, in which Valak is depicted in the common Grimoire style. Apart from the Valak's transgender manifestation out of the classical Grimoires, why did Wan have Valak manifesting as a Nun, instead of as a little naked Cherub, you may perhaps ask?
Well, if Wan and his colleagues are using occult symbolism, it could be a symbolic reference to the 13th path of the Cabbala, which is ascribed the Tarot card: The 'High Priestess' Of The Silver (Sirius) Star II; hence corresponding with a Nun, whose 13th path interpenetrates the sephira of (Sirius) Da'at, numbered "11."
The term, Nun is also that of a Hebrew letter, which is associated with a 'fish.' The Hebrew letter of Nun was originally derived from the prior name of the ancient Egyptian primordial sea called Nun, which was seen to be feminine.
The Hebrew letter, Nun and that of a corresponding Cabbalistic 24th path is ascribed the Tarot card of Death XIII, which is primarily associated with hypnagogic (fish) trance ingress into the (Nun/sea) dream. In ancient times the domain of dreams was seen to be the (watery – amphibious) realm of the dead; whereupon the dreamer, as a disembodied (fish – Dogon/Nommo – Sumerian/Anunnaki) spirit was considered to be also one of the dead.
Overall, the film is just a Hollywood perpetuation of the already established symbolic brainwash, using the age old, nigh archetypal image of a demonic Nun, haunting an American Horror Story Asylum.
If you are searching for real horror, look into the ongoing brainwash of the masses via subversively engineered symbolic stimuli.
But when to find that its symbolic emphasis is that of an all male symbolic pantheon, which indicates an underlying sexual orientation, due to its gender focus, you will then find that the Conjuring 2, and a plethora of films like it are quite laughable since they have an overriding fixation upon the… 'Animus.'
I am not saying that the film, The Conjuring, and other films like it are part of some vast conspiracy; that would be just plain silly. I enjoy a good horror film myself; The Conjuring 2 looks cool. It perhaps would have made more symbolic sense of an 'Animus' fixation if Valak was depicted as a demonic little boy, looking like an innocent Christ babe tormenting a girl, via a haunting  'Animus' ghost of an old man, whose disturbing disposition is that of a dirty old Fatherly Goat.
But most of these horror films, if not all, are just feeding into the already established symbolic Matrix, which is self-perpetuated.
You certainly wouldn't have Valak depicted as an Entartete Kunst schoolgirl, that's just far too edgy for Hollywood to handle; whereas a transgender Nun of gender politics is more acceptable, for the politically-correct palette of an androgynous celibacy.
The audience have been trained to buy into a 'brand' of a story over the generations; whereupon, a film maker seeking to make money within a competitive market, will obviously pander to the audiences 'programmed' needs of an indoctrinated continuance.
Nor am I saying that entities do not exist; they do, at an informational level concerning the symbolic domain of your dreams, wherein the archetypes can be 'Conjured.'
For example, a two-dimensional image of a symbol can be implanted into your subconscious mind via intense meditation, which can then manifest as a three-dimensional interactive reality within a lucid dream.
However, when it comes to mind-control, a symbol can be subversively 'Conjured,' out of the psychic powerhouse of your subconscious mind via the neuro-marketing medium of films and other media, which stirs the emotive state of fear, empowering the associative 'Conjuration;' this in turn perpetuates the already established brainwash.
But when you realise that the all male pantheon of angels and demons dancing around a (old man) God and a Devil is that of an 'Animus' fixation of a Matriarchal focus… Possessing… your mind, you will then see the true horror of it all, to then laugh of an… Exorcism.
As for the fallen 'Anima,' she was castigated into a Lovecraftian Hell, long ago, along with all her legions of Succubae Great Old Ones, cast beyond the language (angel) angles of the established symbolic Matrix, over-watched by a deified 'Animus,' made as a God/Devil. So, when an extremist feminist rages that the Matriarchy is the future, you will find that the Matriarchy is already here, which has been around for a very long time, since the ascendancy of an 'Animus,' fixated paradigm.

Alas, no film has as yet covered the fallen 'Anima.' But then none of the historical Grimoires, whether ancient or modern listed Succubae, until I created a Succubus Grimoire of a Necronomicon.
NOTE: ESOTERIC SYMBOL CRUNCHING: As for the Conjuring 2 haunting ghost of an 'Animus,' fluctuation emanating from the girl's reptilian-brain-stem (throat/back-of-the-neck) sphere of (11) Da'at and that of a 13th path Tarot card Nun, you have the name of the "72" year old Bill Wilkins, the name of Bill is derived from the Germanic name Willahelm, which is composed of the elements wil 'will, desire' and helm 'helmet, protection.'
Of an aside of sorts, it just so happens you have a Saint William of Gellone, who was an 8th-century cousin of Charlemagne who became a monk. The name was common among the Norman's, and it became extremely popular in England after William the Conqueror was recognized as the first Norman king of England. Whereupon the name Bill symbolically alludes to a King, hence a helm/crown. 
In regards to the name of Wilkins it is a well-known surname of German and English origins. The surname originated from the name 'Will', shortened for 'William', having the diminutive suffix '-kin', meaning 'kin of Will.' 
The name of the girl, Janet, in the film, is a feminine form of John, as in John the Baptist's head or skull, which by association you have a… helmet. 
The real life Janet who had experienced the Enfield Poltergeist haunting during the late 70's in London, related years later to reporters that she didn't think the ghost was evil, something you'd never know from the Hollywood Creepypasta of The Conjuring 2 film. 
But, Hell! The real event is not scary enough; much of the supposed psychic manifestations was seen by some researchers to be a Hoax, concocted by Janet, who, over the years updated her tale for the horror fans. 
Although Janet appears to have been quite adept at inducing (back of the neck/Da'at) 'trance,' whose family had experienced a number of ensuing psychic manifestations. However, when Janet's story went public, it got blown out of Exorcist proportion. What is more, there was NO mention whatsoever of  a demonic Nun called Valak. The demon Nun is a Creepypasta creation of Hollywood horror fare, going viral like Creepypasta Slender-Man, although, you do have Gremory as depicted in the Black Raven Tarot of the Succubus. Please Click Here For More Information.
In pre-Christian times, the haunting ghost would be seen as a manifestation of the girl's Fylgja by the one time Norse ancestors of the Norman's, which was considered to be a contra-sexual following spirit, such as Faustus Crow's Succubus named, Mephistophina as depicted in the watercolour painting below. (Please Click Here Or Click The Artwork For More Information.)
The psychologist Carl Jung would term Janet's Fylgja as being her masculine 'Animus,' whereas for a male it would be the feminine 'Anima.' Both the 'Animus' and 'Anima' are symbolic interfaces with the collective unconscious dream, which of an analogy is like the internet.
Western Occultism has transformed the Fylgja into its primarily male Holy Guardian Angel, otherwise known as the HGA, which is contacted when a practitioner crosses over the abyss of Da'at, leading thence to the top-most sephira of Kether, being the… head/crown/helmet. 
The abyss symbolically represents hypnagogic trance, which is otherwise termed as the 'phase' by others. The initial manifestation of the HGA can be terrifying when accessing hypnagogic trance, since it will reflect back the fears of the practitioner, which need to be healed and thereby transmuted; while doing so, various psychic phenomena may be experienced, such as that of the poltergeist phenomena in rare cases. But usually a mounting number of synchronicities are observed, which makes the practitioner realise that reality is like that of a dream, a Hindu mystic would term as being Maya.
The practitioner will soon discover that the synchronicities are reflecting back his/her beliefs; hence, if the practitioners beliefs are fearful of nature, he/she will then feel that his/her life is becoming like that of a haunted nightmare. Should the practitioner heal himself/herself of his/her fear, this will then lead to an arousal of the Kundalini Shakti (fire snake) along the (reptilian-brain-stem/back-of-the-neck) 13th path.
The Kundalini emanates from the female source of Shakti, you can associate with the mitochondrial DNA, which is passed down from the mother to her children. The mitochondria determines the energy output of the cell, from whose DNA emanates the bio-photon, which illuminates your electron dreams. Hence you have the feminine symbolism of the Nun, which of a prior age was that of the Priestess, Witch and female Shaman, who were considered adepts of hypnagogic (phase) trance. As mentioned earlier, when experiencing trance you may experience a prior sensation of an energy rush along the (Da'at) 'back-of- the-neck,' it then hits the back of the (Qoph) head; should it continue in its course, the energy then arcs its way towards the top of your (Kether) head.  
In other words, the film character of Janet has the psychic potential to become a female Shaman. But, due to the symbolic Matrix of fear, Janet will never attain her psychic potential, and likewise for many another; because the established symbolic Matrix of an indoctrinated religious brainwash will not allow for anyone to expand their consciousness beyond its mind-controlled Ring-Pass-Not Matrix! 
So, if you want to otherwise indulge yourself in fear, go right ahead, if that be your 'Muggle' choice, to not taste of the Da'at Apple. However, keep in mind that the subversively engineered orchestration of fear via the media, by those who seek to sustain the symbolic Matrix, upon which their illusory power exists, will invariably blind you to your dreams, to never become lucid. Wherefore only the singular of eye are as 'Hogwart' Shamans in the New-World-Order Eden of the blinded. 
This entry was posted on June 12, 2016 at 12:57 pm and is filed under Art, Chaos Magic, Demon, Demonology, Film, Goetia Girls, Lucid Dreaming, Occultism, Sex Magic, Shamanism, Sorcery, Succubus, Surrealism, Tulpa Creation, Witchcraft with tags 72, anima, animus, Anunnaki, archetype, Bonnie Aarons, brainwashing, Caduceaus, Carey Hayes, Chad Hayes, chaos magic, chaos magick, Da'at, Daath, David Leslie Johnson, demonologists, demonology, devil, diana lucifera, Dogon, Ed and Lorraine Warren, Exorcism, fear, film, fylgja, goetia, great old ones, hermione granger, HGA, High Priestess Of The Silver Star, hogwarts, holy guardian angel, Horror film, hypnagogic trance, James Wan, Kether, Kundalini Shakti, lucid dream, lucifer, matrix, media, mind control, necronomicon, neuromarketing, Nommo, nun, occult, old man, ouija, poltergeist, pop occulture, Possession, psychic, Qoph, satan, school girl, schoolgirl, serpents, shamanism, Sirius, Slytherin, snakes, sorcery, subconscious mind, succubus, synchronicity, tarot, The Conjuring 2, the phase, trance, tulpa, two headed dragon, Ualac, Valak, Valax, Valic, Valu, Vatican, viral meme, Volac, witchcraft, yoga. You can follow any responses to this entry through the RSS 2.0 feed. You can leave a response, or trackback from your own site.
2 Responses to "THE CONJURING 2 OF VALAK"
This is an answer to User ID: 66437954 frequenting GODLIKE PRODUCTIONS.

This article is not a case of Gorilla marketing for Johnny Wang, considering he is into the Christian Exorcists, Ed and Lorraine Warren who are enamoured with a deified 'Animus' brand of an Abrahamic 'Production' made as a 'God.'

Whereupon Valak is featured as a transgender Marilyn Manson Nun, who no doubt represents the Cherub gender fluidity of the Hollywood likes of Jaden Smith!

Wang is well aware that in order to be a 'big artist' he has to pander to the indoctrinated Godlike Production mind-set of the audience; wherefore his featured Demon is of the classical Playgirl Grimoire kind, which sells $$$$$$$$$.

If Wang had featured Valak as a rebellious 'Anima' manifestation, of Underground artistry, the politically correct mind-set of the primarily American audience would have screamed Entartete Kunst, just as they had done when Janet Jackson's boob fell out, while Abraham's UR was being invaded.

Although in France, there might have been less riots over showings of The Conjuring, whose audience may have seen the Belphegor parallel!

However, the riots sell the pasty faced Marilyn Manson Nun, whose Hollywood transgender image has gone viral of a $$$$$$$$$ Conjuring!

In other words, if an individual desires to become a 'big artist' he/she has to prostitute their art of pandering to an audience, who have been indoctrinated to buy into a branded product, such as an 'Animus' fixated 'God Production!'

So, your argument is nullified by the fact that Wang featured Valak as a $$$$$$$$$ transgender Nun, rather than going Entartete Underground, because if an 'Anima' reversal sells $$$$$$$$$, everybody would be doing it, which of historical examples up to the present, concerning the commonality of the Playgirl Grimoires of an 'Animus' fixation, nobody did so, until I created a Grimoire of the 'Anima.'

As stated in the article, if the Classical Animus depiction of Valak as a little boy is reversed towards that of the Anima, Valak would manifest as a Convent Schoolgirl, her Fallen Anima message would be that the deified Animus, made as a God and Devil of the Patriarchy is the creation of women, which would absolutely 'Horrify' the likes of Ed and Lorraine Warren along with the Monotheistic GOD-like Production cultists, extremist Feminists as well as the virtue signaling $$$$$$$$$ Hollywod SJW's, etc!

But then, what do you expect, Valak reveals where Serpents can be seen!
This site uses Akismet to reduce spam. Learn how your comment data is processed.