OUT OF BODY LUCID DREAMS
The driving force behind much of my art and writing is the number of ongoing personal experiences I have had concerning the Out Of Body phenomenon and lucid dreaming, which of inner experiences also correlate with the observation of concordant synchronistic phenomena, along with what can be construed as being paranormal events.
I have the tendency to utilise the technical term hypnagogic trance when to speak of attaining conscious ingress into the dream. The hypnagogic state is not a mysterious occult force.
Hypnotherapists seek to induce hypnagogic trance in their patients, which is an altered state of consciousness, shamanic practitioners are highly adept at inducing in their own selves of auto-hypnosis.
A number of artists throughout the ages have also engaged in inducing hypnagogic trance, whether knowingly or unknowingly, of varying degrees of intensity when creating works of art, since the nigh meditative creative process can induce a theta brainwave in the artist, which is associated with the inducement of hypnagogic trance.
Hypnagogic trance can also be induced via shock hypnosis at the collective level, should there be a mass focus upon a shocking occurrence, which can be prior orchestrated of a subversively engineered false flag event, let alone being able to engineer an associated End-Of-Days mass-media focus on 2012.
When to inadvertently access hypnagogic trance at the point of sleep, it sometimes involves the experience of sleep paralysis as well as the Old Hag Syndrome, or otherwise called, the Bedroom Invader experience.
The Old Hag Syndrome of an assailing nightmare can be otherwise transformed into a Night-Mare Succubus to ride, as your Mind-Doll Dakini, whence she to carry you, without moving, Out Of Body, wherever you desire to go, throughout space and time within a lucid dream.
Whatever is experienced when accessing hypnagogic trance will be determined by what you take in with you of an inner narrative of beliefs, which is often subliminally influenced by your culture. An analogy is somewhat akin to your beliefs determining what you tune into of a TV program, which you will then enter into as a fully interactive lucid dream. The dream reflects back your inner narrative; wherefore if you transform the narrative, you can reprogram your dreams.
Numerous others have also experienced this phenomena throughout the ages, such as the author and researcher Michael Raduga, who otherwise brands the hypnagogic state as being what he calls, The Phase. Raduga has come to the realisation that the hypnagogic state has been hijacked by various religions; most notably by the trinity of Abrahamic faiths, whose shared symbolic dialogue determines the narrative of the inner experience for many across the globe, which can be further manipulated via orchestrated false flag events.
Raguga has also noted that the religious narrative has been transmuted into the viral-meme arena of science fiction, where machismo Angels and butch Demons have been transformed into Aliens, which is essentially a continuation of the religious programming.
In other words, whoever controls the symbolic narrative can thereby determine the programming of many minds; this would be subversively engineered in order to sustain the established religious structure, which is very much entwined with the present New World Order centralist politics of society; wherefore, those who control the narrative will not want the masses questioning it. The primary means of negating the questioning masses is to make them fear the inner reality of their own minds; hence the war on drugs for example.
The question is, how far would the controllers go in sustaining their symbolic Matrix, wherein many a mind is being subversively programmed and thereby imprisoned, without ever realising it?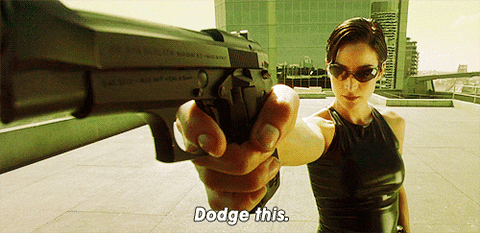 Well, you would need to look into a possible physiological factor involving dreaming in order to determine how far the controllers would go, such as looking at the pineal gland for example, which is otherwise known as the third eye by ancient mystics.
The scientist Rick Strassman MD has determined that the pineal gland is inextricably entwined with dreaming and other associated altered states of perception, which may be due to the pineal gland alchemically producing the schedule 1 drug, N,N-Dimethyltryptamine (DMT or N,N-DMT)  within its one time vestigial eye of an amphibian ancestor.
This is the reason why ancient shamanic adepts of hypnagogic trance inducement were symbolically represented as being amphibious creatures such as toads or as reptiles of varying kinds, as well as fish.
It just so happens that the mass fluoridation of the water supply with the known neurotoxins and mutagenic compounds, fluorosilicic acid, sodium fluorosilicate, and sodium fluoride specifically targets the pineal gland.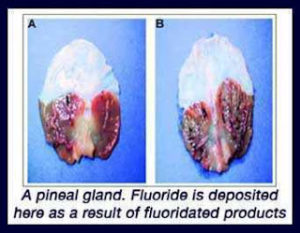 Whereby you then have a number of neurological disorders afflicting the industrialised nations, who practice fluoridation since the end of WWII.
Unlike the fluoride compounds found in toothpaste or supplements, fluoridation chemicals are not pharmaceutical grade quality.
They are, instead, unpurified industrial by-products, which are collected in the air pollution control systems of certain industries.
The fluoridation chemicals calcifies the pineal gland over time, whereby leaving it inoperable; hence potentially cutting you off from experiencing what Raduga brands as The Phase.
You could thereby conjecture that the ruling elite are attempting to transform the mass populace into easily programmed robots who will not question the symbolic Matrix, which imprisons their minds. If you consider such conjecture to be just a crazy conspiracy theory, you are still left with the unavoidable fact that a criminal mistake has been made!
NOTE: Michael Raduga and Rick Strassman MD have their own symbolic narratives, which influences their research into the nature of consciousness. On one side of the coin, you have the Russian entrepreneur, Michael Raduga, who takes a Newage approach to his investigation of The Phase phenomena; he utilises the scientific method as much as possible, which is of similarity to much of the prior Soviet psychotronic research; his particular symbolic narrative is summed up by his scientific sounding brand term, The Phase. 
On the other side of the coin you have the American scientist, Rick Strassman MD, whose symbolic narrative is heavily influenced by Judaism in particular, and in turn the Bible, who is on a personal quest in order to determine what the Biblical prophets had tuned into of an inner reality, which is very popular among a number of Judaeo-Christian American's; his brand term is the religious sounding, The Spirit Molecule. 
As mentioned prior, your own personal narrative determines what you internally access, which can be subversively influenced by your surrounding culture; hence, whoever controls the collective narrative of your culture on either side of the coin can thereby influence the mass population's perception of reality; this is very much the case when brand terms are aligned with already established archetypal influences. 
In order to determine who is promoting a symbolic narrative at a collective level, you follow the associated strands of an underlying money trail to find those who own and run the mass-media show, which is somewhat self-evident when looking into the media machine of America. 
For example, Rick Strassman MD is part of a bigger narrative web of associative correspondences, which hearkens back to the psychedelic hippie era, of a more cohered form, whose orientation is nigh Gnostic of a symbolic paradigm. 
The evocative branding of an altered state of abstract consciousness, whether it be The Phase or Spirit Molecule, is that of an art form. The form the symbolic narrative takes on either side of the coin of an open-ended or closed system is determined by the creative potential of humanity, which is essentially that of art. 
The practice of art is indivisible to the practice of magic, they are one and the same. So, if you do not want to be programmed by subliminal influences, or to otherwise transform them of symbolic alchemy, you need to become aware of the inner Artist within you; for it was the shamanic practitioner of trance who was the first Artist, who knows how to lucid dream. 
This entry was posted on April 1, 2016 at 9:53 am and is filed under Alien, Chaos Magic, Extraterrestrial, Goetia Girls, Lucid Dreaming, Occultism, Science Fiction, Shamanism, Sorcery, Succubus, Tulpa Creation, Witchcraft with tags aliens, altered states of consciousness, American, amphibian, angels, art, artist, auto hypnosis, bedroom invader experience, branding, chaos magic, chaos magick, dakini, demons, DMT, false flag event, goetia girls, hypnagogic trance, hypnosis, hypnotherapist, lucid dream, matrix, Michael Raduga, mind control, N-N-Dimethyltryptamine, new world order, NWO, occult, old hag syndrome, oobe, out of body experience, pineal gland, pop occulture, reptile, Rick Strassman, Russian, shaman, shamanism, shock hypnosis, sleep paralysis, sorcery, succubus, the phase, third eye, vestigial eye, viral meme, water fluoridation, witchcraft. You can follow any responses to this entry through the RSS 2.0 feed. You can leave a response, or trackback from your own site.
One Response to "OUT OF BODY LUCID DREAMS"
This site uses Akismet to reduce spam. Learn how your comment data is processed.