SUCCUBUS LUCID DREAM VALKYRIE OF EVE ONLINE CYBERSPACE
According to Jayne Gackenbach, a psychologist at Grant MacEwan University in Canada, playing video games before sleeping can enable an unusual level of awareness and control within dreams. Basically, when intensely playing a video game you are practicing a form of mediation.
The ability to consciously shape the alternate reality of dream worlds is termed lucid dreaming. Dreams and video games both represent alternate realities. A video game can be utilised as a meditation tool in order to induce lucid dreams.
Gackenbach said, "if you're spending hours a day in a virtual reality, if nothing else it's practice. Gamers are used to controlling their game environments, so that can translate into dreams."
One such video game is EVE: Valkyrie, which can be utilised as a lucid dream inducing meditation tool. Valkyrie is a multiplayer dogfighting shooter game set in the EVE Online universe, whose symbolism can influence your gamer dreams.
The name Valkyrie is derived from Norse mythology. A Valkyrie is a Witch daughter of the shaman deity Odin who is considered to be a God of war and of the dead in ancient Norse mythology. In medieval Europe the Valkyries were classified as being (Succubi) Succubae, whose dream visitations induced what is technically termed as the Old Hag Syndrome, or the Bedroom Invader Experience.
Odin's Valkyrie daughters were originally seen as Succubus dream lovers and choosers of slain warriors, who chose the fallen from the Samsara battlefield of life. These Succubae take the disembodied awareness of fallen heroes to a heavenly abode called (Nirvana) Valhalla, for the final Maya battle of Ragnarok, which for all intents and purposes could be seen to occurring in the depths of space, or even cyberspace.
You could thereby imaginatively equate Valhalla with the far flung future where your transhuman descendents have engineered an ancestor simulation within which you exist, that the ancient Norse saw as being akin to an army assault course.
You would then have a future born Valkyrie who chooses a player from out of his simulated reality, when she s-hags his dreams, to thereby usher him into an Avatar existing within an alternate simulation.
This perspective wouldn't be too far from the original shamanic version of the Valkyries who are also spirit wives of Siberian shamans.
A Valkyrie enabled a shaman to access other alternate realities when he consciously accessed (phase) hypnagogic trance, which was induced when he meditated upon a particular Runic quality of a Valkyrie he sought to conjure.
These other realities presided over by the Valkyries were seen as parallel (universes) worlds, which are interlinked by vaginal barrelled (wormhole) branches and roots of the multiverse world tree called Yggdrassill.
It is upon Yggdrassill that Odin hung himself into hypnagogic trance as the self-slain, which enabled him to ride the Valkyries as his Night-Mares since the Valkyries are essentially Succubae. The Valkyries are similar to the Hindu/Tantric Dakinis who visited a shaman within the domain of the dream, which was seen as being the spirit world, the realm of the dead.
As mentioned earlier the name Valkyrie is being presently used for a multiplayer dogfight shooter game set within the sprawling futuristic EVE universe of cyberspace, which uses a virtual reality headset to give the player the sense of being in a real dogfight.
On the PlayStation 4, the game will have support from a virtual reality headset, whose working title is Project Morpheus. In ancient myth Morpheus, is the Sandman son of Sleep, and the Crow God of dreams. His name signifies the shamanic ability of a dreamer who can become conscious within his dreams, who in turn becomes aware that his waking reality is a Maya simulation, or otherwise called a Matrix.
Project Morpheus is very likely alluding to scientific research, which indicates that playing video games can enable an unusual level of awareness within dream as well as determining their experiential content. This can lead to the player becoming fully conscious within the dream, which as mentioned prior, is being researched by Jayne Gackenbach, who sees dreams as being none too different to a computer generated virtual reality.
The only difference is, your dreams are generated by your brain, which are fully immersible inner realities; whereas a virtual reality is created by a computer. Although as yet, not fully immersible, the technology is evolving into this eventuality.
A virtual reality headset is a step in the direction of being fully immersed within a virtual reality construct, which will no doubt empower the inducement of lucid dreams, as some VR gamers have experienced.
In shamanic practice a spirit wife is constructed as a Mind-Doll, like that of a software program, a Bon-Po Tibetan Buddhist would call a Tulpa. The conscious construct of a Tulpa is based upon the reality that the mind characters you already encounter within your dreams are essentially Tulpas, which can be taken much further.
A shaman learns how to consciously construct a Tulpa for specific purposes like Dr Frankenstein, such as for remote viewing the future, for example, which is basically a form of Time Travel.
This often involves associating an abstract symbol, such as Rune with a Tulpa Mind-Doll as a meditation and visualisation aid. Let's say that a shaman uses the abstract symbol of the 4th Rune of Ansuz, which sums up the qualities of his Tulpa Mind-Doll of a Valkyrie.
The 4th Rune corresponds with what Morpheus represents, but more so that of the Crow shaman Odin, whom the practitioner seeks to assume as an alternate guise of an Avatar within his lucid dreams via the interaction with his Valkyrie Mind-Doll Tulpa.
Should you use a Rune, then the classic Rune for the Valkyries is the 15th Algiz Rune, when the Ansuz and Algiz Runes are added together you have the 19th Rune of Ehwaz, which represents a Horse, you can then equate with a Valkyrie spacecraft of a symbolic focus.
The Tulpa Mind-Doll is brought to life within the dreams of the shaman when empowered by his emotional charge. The emotional charge, which is utilised is invariably sexual in nature. This enables the overcoming of fear when to experience, what is commonly termed as a Night-Mare (Old Hag Syndrome) to thereby transform into an erotic experience, when trance ingress into the dream is achieved. The Old Hag Syndrome is usually experienced at the point of hypnagogic trance, when sleep paralysis is often encountered, which your body and mind would instinctively associate with (slain) death.
Hence a shaman would transform his fear into an intense erotic sensation by focussing upon a 4th Rune Mind-Doll of a Valkyrie Tulpa, which he could construct to look like the actress Katee Sackhoff of Battlestar Galactica fame in order to meditate upon prior to sleep. It just so happens Sackhoff will be starring as the voice of the Valkyrie faction leader called Ran in the Eve game of a meditation tool.
In Norse mythology, the 'mantra' name of Rán (Old Norse: sea or robber) is a sea Goddess. According to Snorri Sturluson's retelling of the Poetic Edda poem Lokasenna, Ran had a net within which she captured seafarers who ventured out onto her sea.
In regards to the Eve game, the sea is that of a virtual reality version of space, which you venture into over the Wyrd web of the net. Ran in Runes is: 5th Rune, Raidho, which means: Chariot, 4th Rune Ansuz: Odin's Rune as covered previously, and the 10th Rune of Naudhiz, which means Need. All three Runes of Ran's name adds up to the 19th Rune of Ehwaz, which as covered previously, means Horse. Both Chariot and Horse are symbolically aligned to a starship.
Anyway, the Valkyrie faction is a breakaway sect of EVE Online's Guristas pirates. The Norse Goddess Ran is also associated with pirates who wore gold earrings as offerings to Ran should they drown within her astral sea. As for the game, the Guristas pirates have become an Ouroboros (Odin's ring) mercenary outfit, using Eternal Recurrence cloning and genetic enhancements to get an edge on the other pirate factions of what's called New Eden in Eve.
Sackhoff's Valkyrie character will be handing out remote viewing missions to dream players in the final Ragnarok game and barking clairaudient orders in their ethereal ears throughout each astral mission.
A lucid dreaming shaman could thereby evoke the archetypal Valkyrie character of Ran, within his electron dreams as his Mind-Doll Tulpa of a Succubus, in order to access the virtual reality of Eve within his lucid dream. You might consider such to be outright crazy; it isn't, it just requires practice. If you want to find out, try it out for yourself. No one is going to prove it to you.
Of course, if you are an inventor, with an in depth scientific understanding, you could thereby practically utilise whatever you to remote view via Time Travelling lucid dreams for your Nikola Tesla inventions.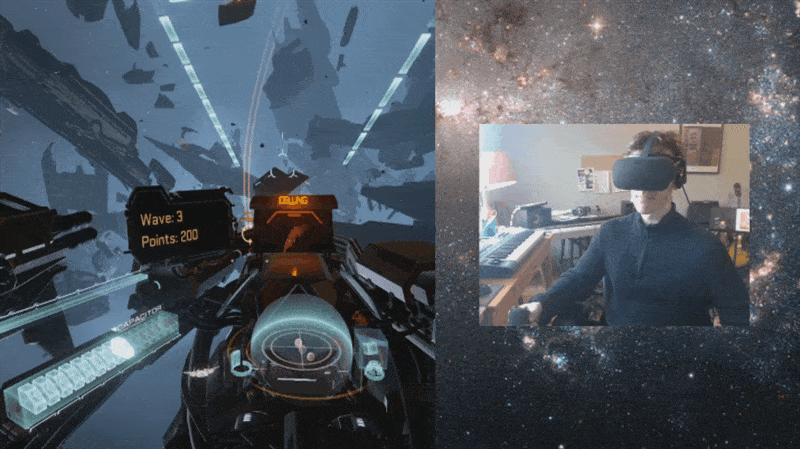 Who knows you may be inspired by a conjured Valkyrie Muse, to get into virtual reality systems, or discover what makes a UFO fly, and how these starships utilise Stargates.
Or you could otherwise use whatever you to Odin singular eye seer, for your artistic creations. Although, it would probably be best that no one from DARPA sees your creations, or you might end up finding yourself being imprisoned within an infernal Area 51 Dreamland lab playing a shadow government video game.
Should you attempt the above, you will be engaging in sorcery, when to conjure a Valkyrie (Succubus) within your virtual reality lucid dreams.
One Response to "SUCCUBUS LUCID DREAM VALKYRIE OF EVE ONLINE CYBERSPACE"
This is an answer to Chris Adams. Going by your obnoxious comment, whatever your stuck in the mud belief system is, of an unimaginative fixation, which is probably that of a wannabe Pagan or supposed Heathen, your religious sensibilities are no different to a CHRIStian fundamentalist, whose appropriated Abrahamic cult of ADAM had eradicated much of the ancestral-self-identity of Europe.

All we have now, concerning the ancestral-self-identity of the European's is knitted together mythologies, which was passed down by biased CHRIStian scholars along with archaeological finds, such as Celtic, Norse or Saxon helmets and other artefacts, upon which numerous religious orientated interpretations are based.

Those who seek to put back together a past religion invariably end up creating something, which is none too different to CHRIStianity in its window licking, faeces smearing, crayon eating cultic leanings.

I have no interest in religion, which is static of a cultic perception, whose barking mad adherents are quite literal about their symbolic belief systems, like that of the white supremacist right-wing CHRIStian Nazis, for example.

My interest is that of shamanism, which is not and never was a religion, whose utilised symbolism, such as the pan-cultural mythological theme of a shaman hanging himself upon the world tree, points at the technique of 'Trance Induction.'

The motif of hanging indicates trance, the world tree represents the spine of the shaman, which of thirty-three vertebrae are associated with the thirty-three Anglo-Saxon Runes, etched along the 'axis-mundi' shaft of a (Gungnir) spear.